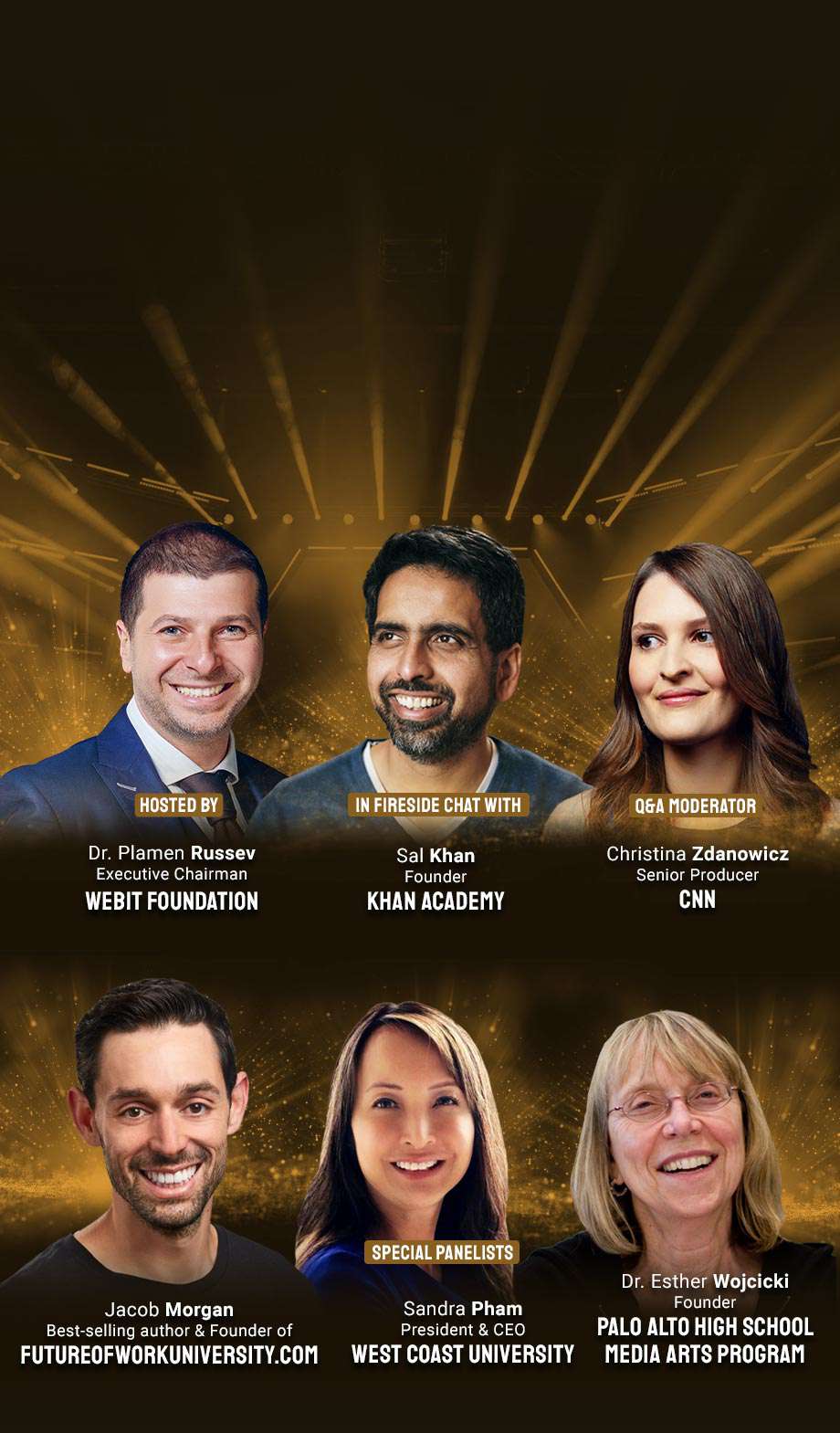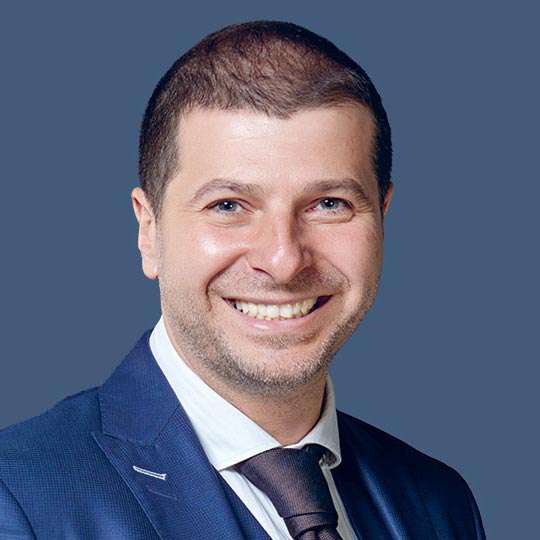 Dr. Plamen Russev
Executive Chairman Webit Foundation
Dr. Plamen Russev is the initiator and focal connector of one of the world's largest impact networks and curator of the global Webit community, reaching out to over 800,000 digerati, policy makers, innovators and media. His success stories include creating the global Webit brand from scratch, supporting founders and brands in establishing and growing a successful marketing strategy, creating meaningful relations with potential partners, customers and media. Plamen supports causes which impact the achievement of the UN' SDGs.

He is an investor, philanthropist and serial entrepreneur and proven success record in developing business ventures in multicultural and challenging business environments.

Plamen Russev is B.Sc in Marketing and Management, M.Sc in Electronic Education/Mathematics and Physics, and Ph.D in Healthcare Management.

Plamen Russev has been appointed Goodwill Ambassador for Digital Affairs of his home country – Republic of Bulgaria and a member of European Commission' BOF.

Dr. Russev' work and impact have been recognised and awarded by governments, associations and NGOs along with 2 honorary doctorates from Universities in Europe and South America. Plamen Russev is featured in hundreds of international and local media including The Economist, Bloomberg, CNBCe, Forbes, Venture Beat, CNN to name a few.

Dr. Russev is the Founder and Executive Chairman of Webit Foundation and host of Webit Virtual. He is happily married to the most wonderful girl in the world and father of 2 boys.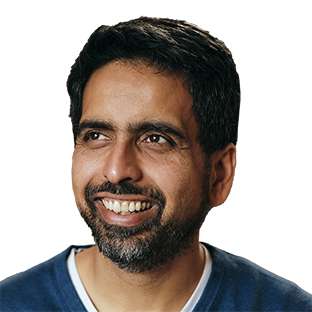 Sal Khan
Founder Khan Academy
Sal Khan is the founder of Khan Academy, a nonprofit organization with the mission of providing a free, world-class education for anyone anywhere. Khan Academy's content and mastery learning platform has more than 100 million registered users from all over the world and has been localized into more than 40 languages.

Sal holds three degrees from MIT and an MBA from Harvard. He has been profiled by 60 Minutes, was the only nonprofit leader ever profiled on the cover of Forbes and was recognized as one of TIME's 100 Most Influential People in the World.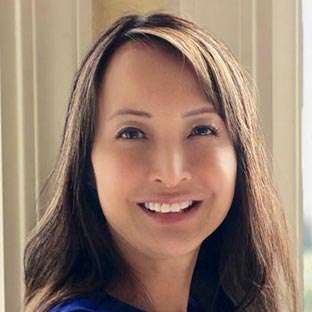 Sandra Pham
President & CEO West Coast University
Sandra Pham is the president and CEO at West Coast University, offering both online and on-campus healthcare programs in nursing, pharmacy, physical therapy, occupational therapy, physician assistants and nurse practioners. Ms. Pham has oversight for strategic growth, market benchmarking, legal, compliance, and data analytics. Ms. Pham oversees the admissions and enrollment processes as well as campus operations, both online and for the school's main locations in California, Texas, and Florida.

Sandra has more than two decades in the healthcare world working in hospitals and medical offices around the world, including Africa and the Middle East. Previously, Sandra held a variety of leadership roles at Kaiser Permanente, including CFO for Finance Operations and Vice President of Finance for the real estate portfolio, where she had financial oversight of the organization's multi-billion-dollar annual capital program. A respected leader in her field, Ms. Pham has been a guest lecturer at Oxford University, a participant for the Robert Half Women in Leadership panel and Ernst & Young Diversity Leadership panels. Ms. Pham has been honored as a finalist for the Orange County Business Journal 2018 Woman Leader of the Year. Sandra received a Master of Public Health from Yale University and a Master of Business Administration from Keenan-Flagler Business School, University of North Carolina at Chapel Hill. She attended college at the University of Minnesota and graduated with a BS in biology and a BA in psychology.

In addition, she has several other certifications including: Certified Executive Coach (CPCC certification), Co-Active Training Institute and Certified Management Accountant, Institute of Management Accountants. Ms. Pham is a visiting scholar in the Yale Healthcare Leaders program and serves on several boards including:
• The Harvard Business Review Advisory Council
• Children's Hospital of Los Angeles
• The Executive Advisory Board for the Yale Healthcare Conference

Sandra enjoys spending her spare time with her two children and being a Girl Scout Mom — especially during girl scout cookie season.
Dr. Esther Wojcicki
Founder Palo Alto High School Media Arts Program
Esther Wojcicki is a internationally known journalism teacher and the founder of the Palo Alto High School Media Arts Program, a program that focuses on empowering students through the use of media (newspaper, magazine, yearbook, websites, video production, photography, radio, & television). The program started in 1984 with an already established (1918) 6 -8 page newspaper and 19 students; it has grown to become one of the most distinguished and the largest scholastic media program in the nation today (2016) with 600+ students, five additional teachers, nine publications, and a new 25,000 sq. ft Media Arts Center (2014).

Esther is a Distinguished Visiting Scholar at MediaX at Stanford, a 2009 MacArthur Foundation Research Fellow, ; the 2002 California Teacher of the Year by the California Commission on Teacher Credentialing; the 2011 Charles O'Malley Award recipient from Columbia Scholastic Press. In 2013, she was awarded an honorary doctorate from Palo Alto University, and in 2016 an honorary doctorate from Rhode Island School of Design. In November, 2016 she was awarded the MyHero AAward for her work in global education.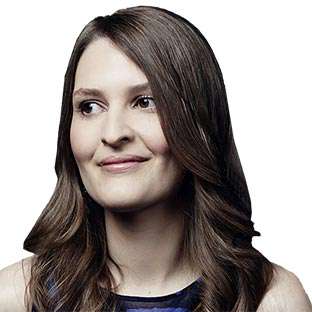 Christina Zdanowicz
Senior Producer CNN
Christina Zdanowicz is a Senior Producer at CNN. Her expertise lies in online storytelling, breaking news, user-generated content and finding great stories. She is a leader at CNN Digital and manages the hectic evening shift for the Social Discovery Team, the network's hub for social media newsgathering. Assigning, writing and editing stories, verifying user-generated content and making tough editorial decisions are all part of what she does. Her role involves identifying trending topics and social conversations around CNN's top news priorities, as well as curating content for a social and digital audience. The highlight of her day is mentoring interns, whom she recruits, hires and supervises. They've gone on to full-time jobs at CNN, The Washington Post, Buzzfeed, NPR and The Wall Street Journal.

Her leadership skills were recognized in 2018 when she was chosen to be part of Poynter's Leadership Academy for Women in Digital Media. Over the last 11 years, she has held various roles at CNN. Before that, she worked for the Chicago Tribune, CBS 2 Chicago and COSMOS, an Australian science magazine.