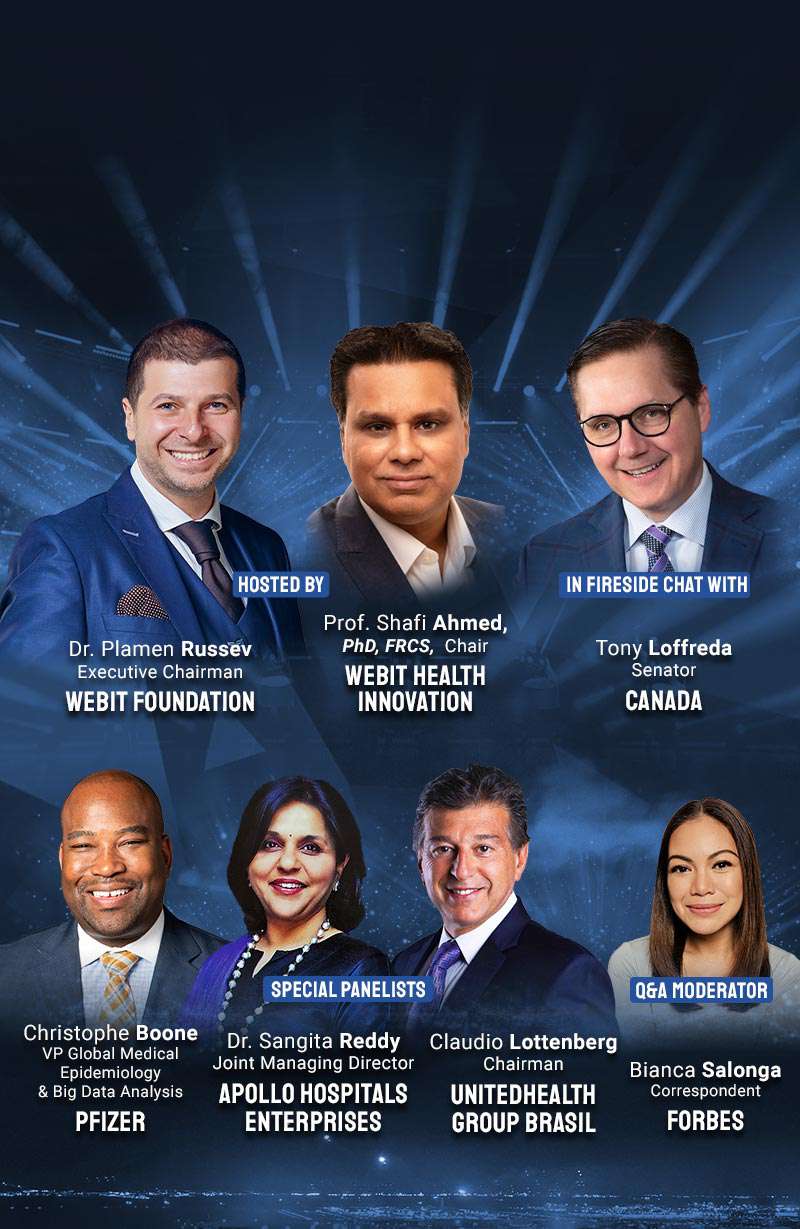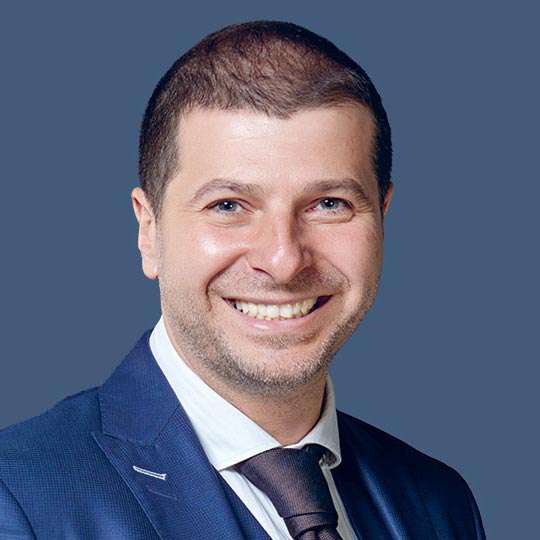 Dr. Plamen Russev
Executive Chairman, Webit Foundation
Dr. Plamen Russev is the initiator and focal connector of one of the world's largest impact networks and curator of the global Webit community, reaching out to over 800,000 digerati, policy makers, innovators and media. His success stories include creating the global Webit brand from scratch, supporting founders and brands in establishing and growing a successful marketing strategy, creating meaningful relations with potential partners, customers and media. Plamen supports causes which impact the achievement of the UN' SDGs.

He is an investor, philanthropist and serial entrepreneur and proven success record in developing business ventures in multicultural and challenging business environments.

Plamen Russev is B.Sc in Marketing and Management, M.Sc in Electronic Education/Mathematics and Physics, and Ph.D in Healthcare Management.

Plamen Russev has been appointed Goodwill Ambassador for Digital Affairs of his home country – Republic of Bulgaria and a member of European Commission' BOF.

Dr. Russev' work and impact have been recognised and awarded by governments, associations and NGOs along with 2 honorary doctorates from Universities in Europe and South America. Plamen Russev is featured in hundreds of international and local media including The Economist, Bloomberg, CNBCe, Forbes, Venture Beat, CNN to name a few.

Dr. Russev is the Founder and Executive Chairman of Webit Foundation and host of Webit Virtual. He is happily married to the most wonderful girl in the world and father of 2 boys.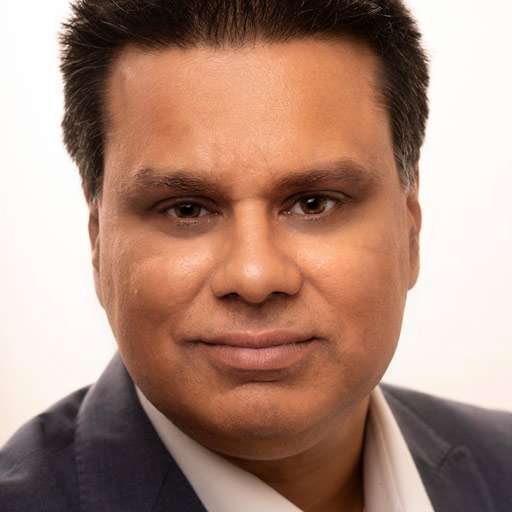 Prof. Shafi Ahmed, PhD, FRCS
Consultant Surgeon, Barts Health London
Professor Shafi Ahmed is a multi award winning cancer surgeon working at The Royal London Hospital. He was the Associate Dean of Bart's Medical School and an elected member of council of the Royal College of Surgeons of England where he led the international and global health programme. He is a member of the NHS assembly advising the government on the NHS Long Term Plan and was awarded the Future NHS Award by members of Parliament in 2018. He was also the Asian Star in UK Tech in 2018. He has been recently appointed as an advisor to the Abu Dhabi government for digital transformation of health and innovation. He is the Vodafone ambassador for 5G and Healthcare. He is faculty at Imperial College, Barts Medical School, Queen Mary University, Bradford University, Harvard Medical School and Singularity University where he teaches on innovation and digital transformation. He chairs the Webit Health summit in Spain. He is one of the top 20 global influencers in digital health and innovation and is a HIMSS Future50 clinical leader 2019.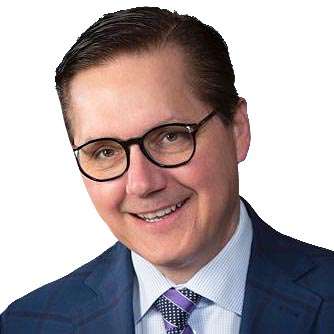 Tony Loffreda
Senator, Canada
Hailing from the Ahuntsic neighbourhood in Montréal, Quebec, Tony Loffreda is a certified public accountant with 35 years of experience in the Canadian financial industry.

Mr. Loffreda holds a Bachelor of Commerce from Concordia University, and has held numerous positions of increasing responsibility ranging from senior auditor and Regional Vice-President of Commercial Financial Services at the Royal Bank of Canada, Quebec headquarters, to the position as Vice-Chairman of Royal Bank of Canada Wealth Management.

Mr. Loffreda has served on various boards and committees, including the Concordia University Board of Governors, the Integrated Health and Social Services University Network for West-Central Montréal, "Montréal International", the "Fondation communautaire Canadienne-Italienne" and the Italian Chamber of Commerce in Canada. He also previously served as a member of the executive committee of the Chamber of Commerce of Metropolitan Montréal.

He is a leading philanthropist, active in service to many communities, having chaired fundraising activities across the province for various causes such as the Giant Steps School, the Montréal Jewish General Hospital and the Montréal Cancer Institute. He is also a frequent and sought-after speaker on economic and community issues.

Among his many awards and distinctions, he is a recipient of the Queen Elizabeth II Diamond Jubilee Medal and has been awarded the Governor General of Canada Sovereign's Medal for Volunteers, the Lieutenant Governor of Quebec's Gold Medal for Exceptional Merit, the Canadian Senate 150th Anniversary Medal and the Philhellene of the Year Award by the Hellenic Community of Greater Montréal. He was also inducted as an administrator into the Montréal-Concordia Regional Soccer Hall of Fame.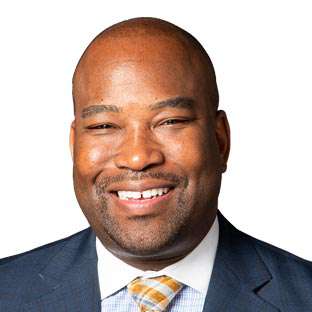 Christophe Boone
VP Global Medical Epidemiology & Big Data Analysis, Pfizer
Chris Boone, PhD has a career-long history as a dynamic, innovative thought leader and a public voice on the power of health informatics and big data analytics and its ability to radically transform the global health care system into a learning health system. Chris currently serves as the vice president and head of global medical epidemiology and big data analysis at Pfizer. He is also an adjunct assistant professor of health administration at the New York University's Robert F. Wagner Graduate School of Public Service, an active board member of several influential organizations, and a co-founder of a few start-up companies. Most recently, he served as the vice president and global head of real-world data & analytics at Pfizer.

Chris has been recognized as a 2019 Top 100 Innovator in Data & Analytics, a 2018 Emerging Pharma Leader by Pharmaceutical Executive, and a 2017 Top 40 Under 40 Leader in Minority Health by the National Minority Quality Forum (NMQF).

Chris earned a B.S. from the University of Tulsa, a M.S. from the University of Texas at Arlington, a PhD from the University of Texas at Dallas, and two executive certificates from the Harvard Kennedy School. He is a Fellow of the American College of Health Executives and a Fellow of the Healthcare Information Management & Systems Society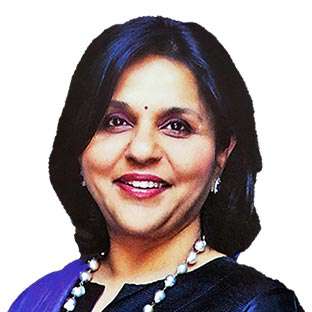 Dr. Sangita Reddy
Joint Managing Director, Apollo Hospitals Enterprises
Sangita Reddy is an Indian businesswoman. She is Joint Managing Director of Apollo Hospitals Enterprises and The President of Federation of Indian Chambers of Commerce & Industries. She was elected as a Member of the Steering Committee on Health for the Twelfth Five Year Plan (2012-2017) by the Planning Commission, Government of India. She successfully spearheaded many of the sectoral and industrial initiatives of the Federation of Indian Chambers of Commerce & Industry (FICCI) State Council from 2010 to 2016. She was formerly the chairperson for the FICCI Health Care Committee, New Delhi, and a member of the Rockfeller Working Group, where she was responsible for private healthcare development.[5] She is board member of several organizations.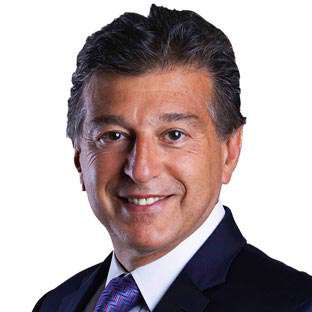 Claudio Lottenberg
Chairman, UnitedHealth Group Brasil
President of the Council of Hospital Israelita Albert Einstein and Chairman of the UnitedHealth Group Brasil.

Graduated with a Master Degree and Doctorate by Escola Paulista de Medicina da Universidade Federal de São Paulo, Dr. Claudio did his medical residence through the Brazilian Council of Ophtalmology and emergency qualification by the Manhattan Eye, Ear and Throat Hospital. He is a Visiting Professor at Harvard University (USA), Professor on Public Health at Hospital Israelita Albert Einstein's MBA course and a member of the São Paulo Medicine Academy. President of Lide Saúde and Vice Chairman of Entrepreneurial Leaders (Lide) and also the President of the Coalização Saúde Institute. He is an active member of São Paulo Health Council since 2015. Dr. Claudio is President of the Superior Health Council of the Sate of São Paulo and a member of the Economic and Social Council of the State of São Paulo. He was President of Brazilian Israel Confederation and Vice-President of the World Jewish Congress. Nowadays his Special Advisor to the President of the World Jewish Congress for Latin America. He is also Counselor for Unicef in Brazil.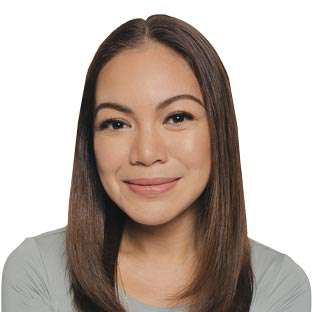 Bianca Salonga
Correspondent, Forbes
Bianca is a storyteller. Her career in lifestyle publishing and journalism spans 20 years. It began during university when she interned for a term magazine. What was once a requirement for graduating soon led to an exciting journey of chasing down stories and crafting them for readers to learn from and find inspiration in. She worked first as an editorial assistant for People Asia and later joined an esteemed roster of columnists at the Philippine Star.

In 2009, Bianca took a hiatus from publishing to pursue an MBA in Luxury Goods and Industries at Mod'Art International in Paris (under Perpignan University). It was a decision influenced by a love for fashion, design and fine living which took root during her tenure as Features Editor for the Philippines' premiere fashion magazine, Mega.

Life in Paris as an MBA student deepened understanding for true luxury and heritage. It revealed a new aspect in the luxury realm anchored on inspiring brand and product stories that truly resonate to a consumer's sensibilities.

Bianca returned to Manila after two years to out up her own e-commerce business, www.vitostudio.com. It was her first foray into luxury retail, distinguished by an advocacy for promoting local design.

While business proved exciting and new, writing remained the main passion. Bianca was asked to join the editorial team of luxury magazine Lifestyle Asia in 2015. It was an offer she could not refuse. She was Managing Editor for the country's first lifestyle magazine until 2017.

When she finally decided to take a step back from the fast paced life of an editor, Bianca came across the opportunity to work as a correspondent/contributor for Forbes.com. It only reinforced that no matter the stage or phase in life, Bianca would always find her way back into storytelling. The year 2020 marks her fourth year as a Forbes correspondent/contributor and Bianca has no intentions of slowing down.

Topics she covers for Forbes include fashion, beauty, design and wellness. She takes on a more experiential and personal approach to her writing, with particular interest in stories that highlight mindfulness, sustainability, clean eating, meditation and healing. Stories anchored on new innovation for leading the best life are what fuel her passion. "Happier, healthier and whole," are words that inform not only her new lifestyle but also the stories she takes on.

Between deadlines, Bianca does consultancy work in PR, marketing and communications. She has served fashion, design, health and beauty brands. She creates brand stories for her clients that inspire lifestyles of self-love, self-care and mindfulness.