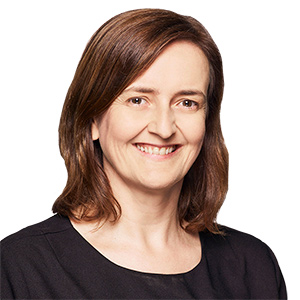 Cait O'Riordan
Chief Product & Information Officer Financial Times
Cait O'Riordan is a transformational product leader known for bringing new customer products and experience to life at scale. Having joined the FT in 2016, Cait has reinvented how the FT delivers engaging experiences to their subscribers and how the FT organisation thinks about content.

Cait has been responsible for leading the entire product and technology strategy that has fundamentally changed the way the FT attributes revenue to product. Cait has introduced transformative product-focused frameworks that have created both investment outcome and the empowerment of individuals and teams that has led to creating a high performing culture across the entire organisation.

As an active member of the FT board of directors & FT TNW board, Cait leads the agenda on globalcommercial strategy, performance, governance and outcomes.

Cait is a diversity advocate and culture visionary who defines the mission and sets the pace for operations, future development and core innovation.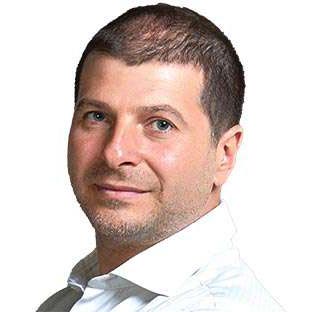 Dr. Plamen Russev
Executive Chairman Webit Foundation
Dr. Plamen Russev is the initiator and focal connector of one of the world's largest impact networks and curator of the global Webit community, reaching out to over 800,000 digerati, policy makers, innovators and media. His success stories include creating the global Webit brand from scratch, supporting founders and brands in establishing and growing a successful marketing strategy, creating meaningful relations with potential partners, customers and media. Plamen supports causes which impact the achievement of the UN' SDGs.

He is an investor, philanthropist and serial entrepreneur and proven success record in developing business ventures in multicultural and challenging business environments.

Plamen Russev is B.Sc in Marketing and Management, M.Sc in Electronic Education/Mathematics and Physics, and Ph.D in Healthcare Management.

Plamen Russev has been appointed Goodwill Ambassador for Digital Affairs of his home country – Republic of Bulgaria and a member of European Commission' BOF.

Dr. Russev' work and impact have been recognised and awarded by governments, associations and NGOs along with 2 honorary doctorates from Universities in Europe and South America. Plamen Russev is featured in hundreds of international and local media including The Economist, Bloomberg, CNBCe, Forbes, Venture Beat, CNN to name a few.

Dr. Russev is the Founder and Executive Chairman of Webit Foundation and host of Webit Virtual. He is happily married to the most wonderful girl in the world and father of 2 boys.