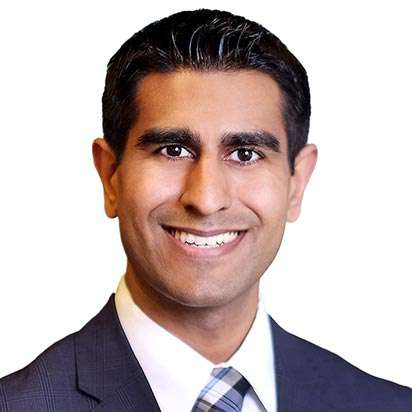 Aly Madhavji
Managing Partner Blockchain Founders Fund
I am passionate about emerging technologies to help change the world. This includes blockchain technology, cryptocurrency, articifial intelligence, machine learning, IoT, education, and FinTech. I've spent my last few years investing and working on several blockchain ventures and lead Blockchain Founders Fund which invests in and venture builds top-tier Start-ups and consults companies and governmental organizations on emerging technologies. Prior to that worked in Management Consulting and Assurance with PwC in Canada, The United States, Brazil, and the Caribbean. I love to spend my free time working on social sector improvement and have served on the Board of Directors of the University of Toronto and Advantage Mississauga. I previously held roles with PayPal, Microsoft, Bloomberg, and the Royal Canadian Air Force.

I enjoy spending time on millennial development and authored 3 books including an international award-winning book entitled 'Your Guide to Succeed in University' as part of the 'Succeed Series', where each book is available free of charge. I also perform workshops and speaking engagements for parents, students, and executives. Most recently we published 'Your Guide to Get Into Medical School' and 'Your Guide to Succeed After Graduation'.

I am an INSEAD MBA December 2016 graduate (Singapore and France) and a Schwarzman Scholar from Tsinghua University. I hold a Bachelor of Commerce with Distinction from the University of Toronto. I also hold the Chartered Professional Accountant, Chartered Accountant, Certified Management Accountant, and Chartered Investment Manager designations.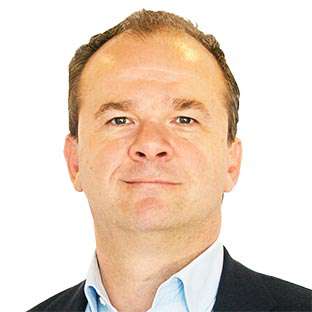 Marc Wesselink
Co-founder VentureRock
Serial #Entrepreneur, started 12 companies and failed 4 times. Founding Partner of Startupbootcamp and responsible for Alumni Portfolio. Based on these learnings, he is now building a new way to fund startups & scaleups in Europe

To proof & facilitate our new Venture Capital, we are investing & building startups & scaleups to create one single European Digital Market for Venture Capital to build a competitive Europe again!
Matthew Le Merle
Managing Partner Keiretsu Forum
Matthew Le Merle is co-founder and Managing Partner of Fifth Era and of Keiretsu Capital - the most active early stage venture investors backing almost 200 companies a year. Matthew is a manager of Blockchain Coinvestors, the world's leading blockchain venture fund of funds. He is also Chairman of CAH and Securitize (Europe), Vice Chairman SFOX and an advisor at Warburg Pincus.

Blockchain Coinvestors has a strategy of being an investor in the leading Blockchain venture firms including 1Confirmation, 1kx, Blockchain.com Ventures, Blockchain Capital, Castle Island, Digital Currency Group, Fabric, Future\Perfect, IDEO and Pantera.

Matthew is an advisor and/or investor at a number of Blockchain projects including BitBull, Bitwise, Codex, Hadron, Liquineq, and Spark. Matthew's career has spanned being a global strategy advisor, professional services firm leader, corporate operating executive, private equity and venture capital investor, and board director He spent 21 years as a strategy, operations and corporate finance advisor with McKinsey & Company, and as a practice leader with A.T. Kearney and Monitor Group where he led both firms' West Coast practices and at Booz & Company. He was also a corporate executive at Gap Inc. where he was SVP strategy and corporate development and SVP global marketing.

Matthew is an adjunct professor at Singularity University, bestselling author (Blockchain Competitive Advantage, Corporate Innovation in the Fifth Era, Build your Fortune in the Fifth Era and Second Chance) and keynote speaker. He received a B.A. (Double First) and Master's from Christ Church, Oxford, and an MBA from the Stanford Graduate School of Business. He was born in London, UK, and is now a dual US/UK citizen and lives in San Francisco and London, UK with his wife, Alison Davis. They have five adult children.