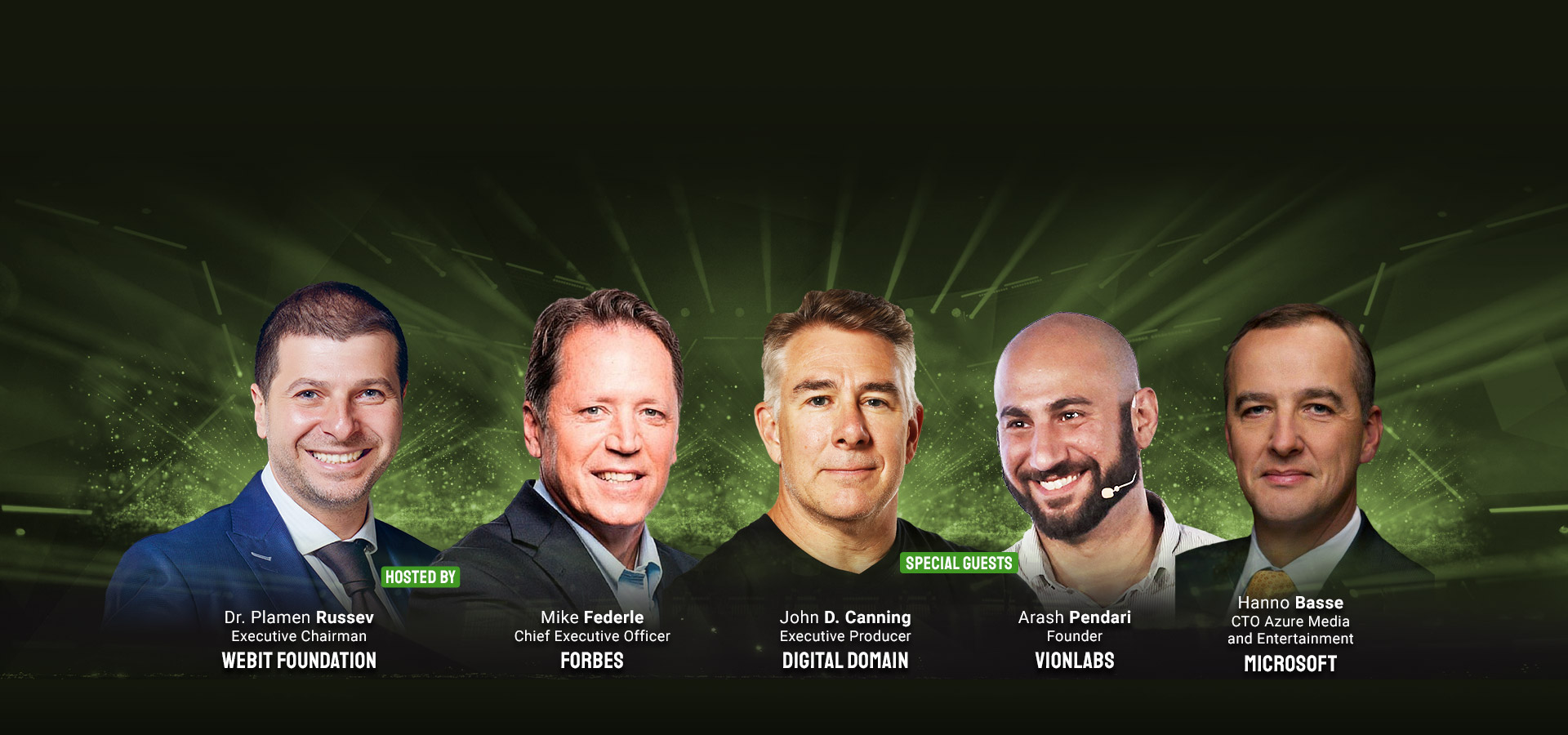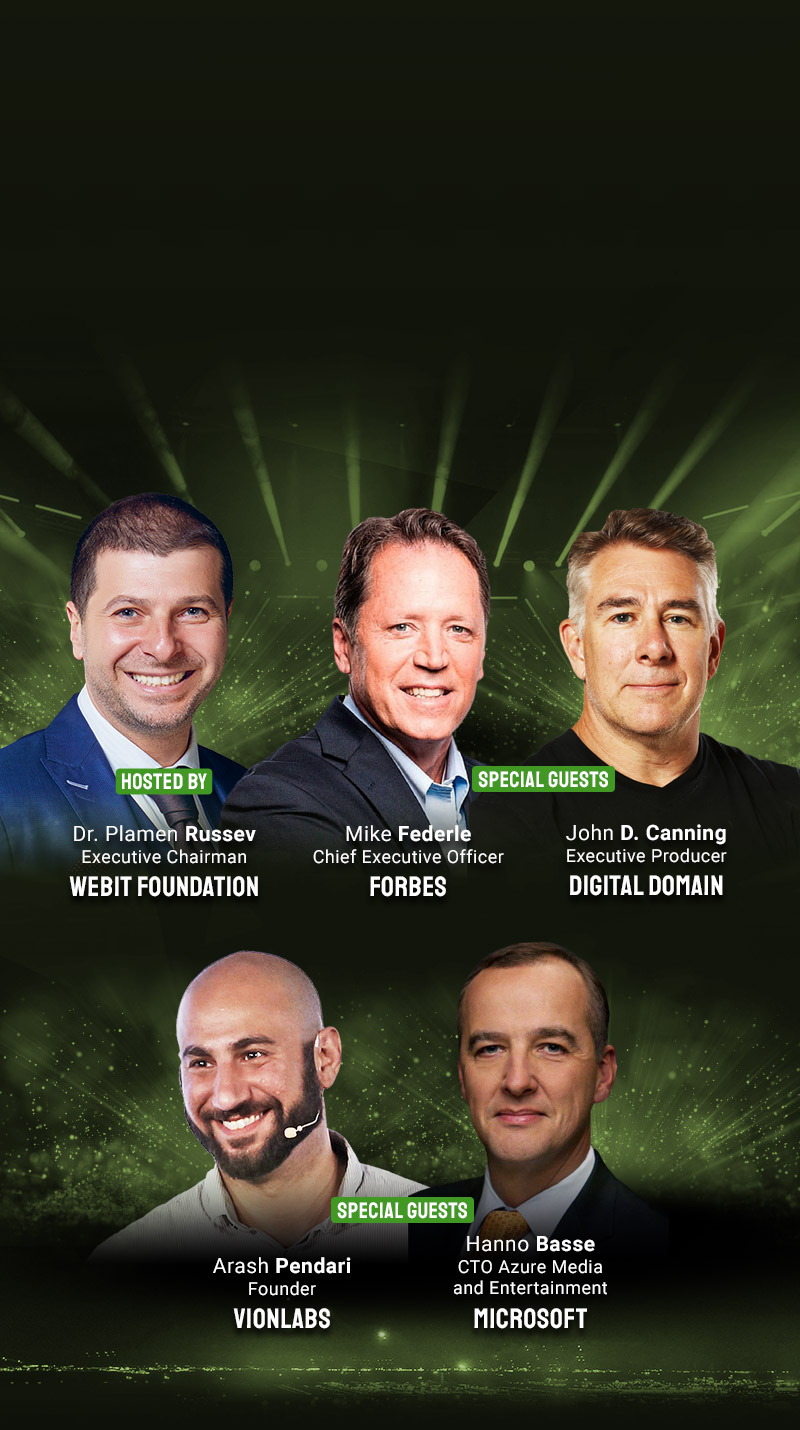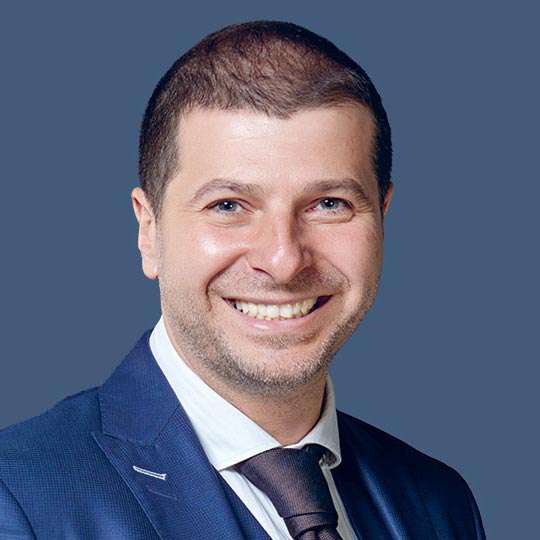 Dr. Plamen Russev
Executive Chairman Webit Foundation
Dr. Plamen Russev is the initiator and focal connector of one of the world's largest impact networks and curator of the global Webit community, reaching out to over 800,000 digerati, policy makers, innovators and media. His success stories include creating the global Webit brand from scratch, supporting founders and brands in establishing and growing a successful marketing strategy, creating meaningful relations with potential partners, customers and media. Plamen supports causes which impact the achievement of the UN' SDGs.

He is an investor, philanthropist and serial entrepreneur and proven success record in developing business ventures in multicultural and challenging business environments.

Plamen Russev is B.Sc in Marketing and Management, M.Sc in Electronic Education/Mathematics and Physics, and Ph.D in Healthcare Management.

Plamen Russev has been appointed Goodwill Ambassador for Digital Affairs of his home country – Republic of Bulgaria and a member of European Commission' BOF.

Dr. Russev' work and impact have been recognised and awarded by governments, associations and NGOs along with 2 honorary doctorates from Universities in Europe and South America. Plamen Russev is featured in hundreds of international and local media including The Economist, Bloomberg, CNBCe, Forbes, Venture Beat, CNN to name a few.

Dr. Russev is the Founder and Executive Chairman of Webit Foundation and host of Webit Virtual. He is happily married to the most wonderful girl in the world and father of 2 boys.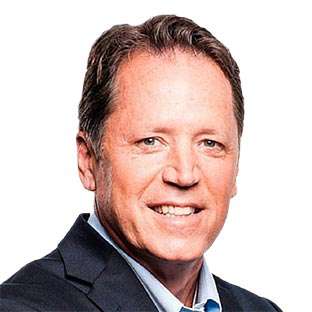 Mike Federle
Chief Executive Officer Forbes
Mike Federle is the Chief Executive Officer of Forbes, one of the world's most instantly recognizable brands and one of the largest media companies by audience.

Under Mike's direction, Forbes continues to expand its product portfolio and its reach. Today, Forbes, which is synonymous with "success" in almost every country around the world, engages 140 million people across every platform every month – the most in its 103-year history.

Since he was appointed to CEO in December 2017, Mike has accelerated Forbes' digital transformation efforts and led the company to two of its most successful years on record, in 2018 and 2019. He works closely with his management team and employees at all levels to set corporate strategy and nurture a #OneTeam culture that fosters innovation and allows the brand to quickly pivot in a rapidly changing marketplace.

Today, Forbes delivers the most-diverse audiences of any business media brand – entrepreneurs, the C-suite (CMOs, CEOs, CFOs, CIOs), small-business owners and more – through a robust product portfolio that includes the industry-leading BrandVoice, Insights, ForbesWomen, LIVE and Forbes Virtual platforms, as well as highly recognizable global franchises, including Under 30, Philanthropy, Forbes 400 and more.

Under Mike's direction, the company also has undertaken an aggressive and highly successful licensing strategy that includes 40 licensed local editions in 70 countries, as well as brand extensions in education, financial services and more. Forbes has also embarked on a strategic M&A strategy that extends the brand into new areas and is differentiated in the marketplace.

The combination of Mike's vision, execution and employee empowerment skills makes him a widely respected through leader on a range of subjects such as the intersection of tech and media, digital transformation/change management, corporate culture, and emerging technologies (AI, Blockchain, automation).

In addition to serving as CEO, Mike serves as a Director on the Forbes Media, LLC Board of Directors. Mike previously served as the company's President and Chief Operating Officer.

Prior to joining Forbes in 2011, he was a Co-Founder, President and Chief Operating Officer of Techonomy Media Inc, a multimedia company based in New York, in which Forbes acquired an equity interest in July 2011. Techonomy was sold in 2018 to Clarim Holdings, a private holding company established by Jim McCann, founder of 1-800-Flowers.

He is a 25-year veteran of the media industry, where he has held top positions as Publisher of Fortune magazine, Group Publisher of the Time Inc. Business & Finance Network that included media properties such as Fortune, Money, Business2.0 and CNNMoney.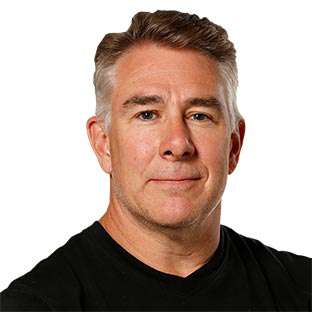 John D. Canning
Executive Producer Digital Domain
John brings a career that has spanned the technology and methodology for creating and delivering media, games, and immersive experiences, from concept to consumer, and customer to his role as Executive Producer for New Media & Experiential for Digital Domain.

John has endeavored to help companies and causes not only tell their stories through dynamic media but also leverage disruptive and transformative technology, to maximize the creative impact.

John also serves as the Chairman of the New Media Council for the Producers Guild of America representing the interests of producers of broadband video, games, transmedia, iTV and VR/AR content in the entertainment industry.

Previously, John was the VP of Interactive Experiences for NBC Entertainment Digital, where he developed native interactive experiences, be they 2nd screen, social media, or virtual reality for some of the largest shows on TV, such as The Voice, World of Dance, America's Got Talent, Blindspot, Blacklist, and more.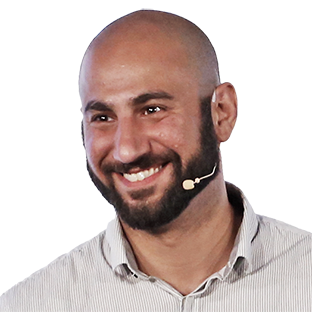 Arash Pendari
Founder Vionlabs
With a background in game development and game design, Arash Pendari is a talented serial entrepreneur with an extensive experience in running technology-based businesses.

He is the Creative Director and Product Evangelist at Vionlabs, the company he founded in 2010 with the mission to enhance the user experience for TV and movie lovers across the globe. Over the last decade, the company has developed truly unique content discovery tools and experiences, powered by AI, to increase time spent watching, by reducing time users spend searching for interesting and compelling content.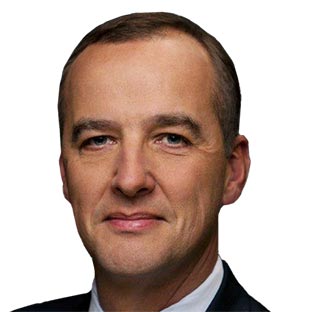 Hanno Basse
CTO Azure Media and Entertainment Microsoft
As CTO for Azure Media and Entertainment Hanno Basse works with customers, partners, industry groups and vendors to bring Microsoft's cloud, edge and AI technologies to bear on today's problems and tomorrows opportunities. His current focus is on content production and post-production workflows for Studios and their surrounding ecosystems.

Prior to joining Microsoft, Hanno was the chief technology officer (CTO) of 20th Century Fox Film Corp. At Fox, Hanno and his team of engineers worked on next generation entertainment technologies like High Dynamic Range and Ultra-HD as well as Virtual/Augmented Reality, innovative production technologies and workflows and were involved with other industry initiatives, including Content Protection, Immersive Audio etc. He earlier spent more than 14 years at DIRECTV, ultimately as senior vice president of broadcast systems engineering, with accomplishments including the 2005 successful launch of the largest HD channel rollout at that time and the 2009 implementation of DIRECTV's video-on-demand infrastructure. Hanno began his career in 1991 as a scientist-engineer at the Institut für Rundfunktechnik (IRT) in Munich, Germany, and worked as a systems engineer at ProSieben Media AG, also in Germany.

Hanno is a board director of Live Planet Inc. and serves on the advisory board of Vionlabs, AB.

In early 2019, he was appointed chairman of the Infinity Festival. From 2015 – 2017, Hanno served as the first president and chairman of the board of the UHD Alliance. He also formerly served as chairman of the board of directors of the Entertainment Technology Center at the University of Southern California.

He has been awarded 28 patents and was named a Fellow of the Society of Motion Picture and Television Engineers in 2014. Hanno is a member of the Academy of Motion Pictures Arts and Sciences.