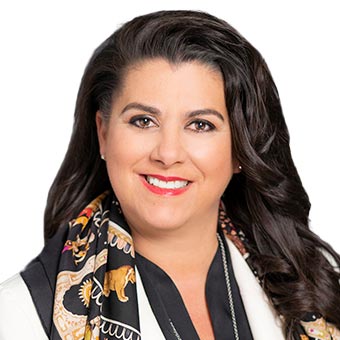 Jacqueline Guichelaar
SVP & Group Chief Information Officer Cisco
Jacqueline Guichelaar joined Cisco in February 2019 as Senior Vice President and Group Chief Information Officer. She is spearheading the creation of a digital architecture to accelerate Cisco's digital enterprise transformation. She oversees a multi-billion dollar organization responsible for running and transforming the technology infrastructure, digital platforms, enterprise security, and business applications that enable Cisco's global workforce to excel and be productive.

Guichelaar brings a strong operational background focused on bringing data to the center of business decisions and transforming organizations to align to business strategy and customer needs. Prior to joining Cisco, Guichelaar was the Group Chief Information Officer at Thomson Reuters, where she led a technology organization in support of the company's digital strategy. Throughout her career – including roles at Lloyds Bank, Deutsche Bank, and IBM – Guichelaar has focused on simplifying technology organizations and creating teams that move in tandem with business expectations and the pace of the industry.

Guichelaar also brings boundless energy, a sharp intellect, and a compelling communication style. She is an authentic, effective motivator who eagerly takes on large challenges, using them as opportunities to educate, lead, and develop others. She sets a positive, inclusive, and fun environment for high performance teams to form and succeed.

During her 30-year career, Guichelaar has witnessed and shaped several significant industry trends. She attributes her success to the talent she surrounds herself with and is passionate about developing individuals to reach their potential. She was named winner of a Gold Stevie Award in the Woman of the Year – Technology category in 2020, as part of the 17th annual Stevie Awards for Women in Business.

Guichelaar is actively involved with many worthy causes. She is Co-Executive Sponsor of the Cisco – Cristo Rey Work Study program, ensuring high school students from underserved communities in San Jose are exposed to the latest Information Technology best practices and opportunities. She was vice chair for the 2020 American Cancer Society Discovery Gala in San Francisco and served as the Women on Wall Street 2012 conference chair.

Born in Uruguay, Guichelaar has worked in cities across the globe – including Sydney, Frankfurt, London, and New York – which plays into her passion for exploring new cultures and fostering diversity of thought. She is currently based in California.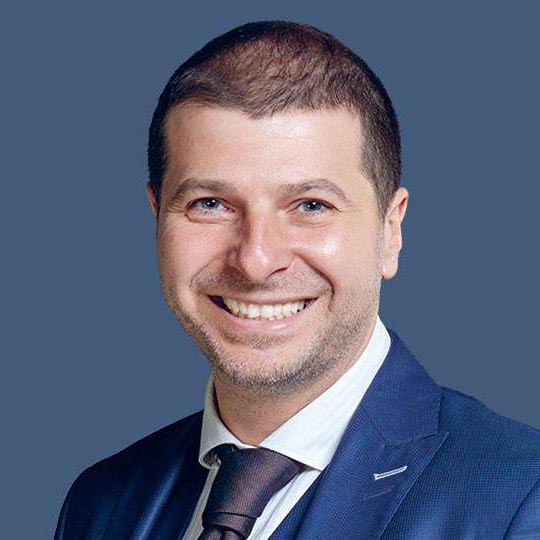 Dr. Plamen Russev
Executive Chairman Webit Foundation
Dr. Plamen Russev is the initiator and focal connector of one of the world's largest impact networks and curator of the global Webit community, reaching out to over 800,000 digerati, policy makers, innovators and media. His success stories include creating the global Webit brand from scratch, supporting founders and brands in establishing and growing a successful marketing strategy, creating meaningful relations with potential partners, customers and media. Plamen supports causes which impact the achievement of the UN' SDGs.

He is an investor, philanthropist and serial entrepreneur and proven success record in developing business ventures in multicultural and challenging business environments.

Plamen Russev is B.Sc in Marketing and Management, M.Sc in Electronic Education/Mathematics and Physics, and Ph.D in Healthcare Management.

Plamen Russev has been appointed Goodwill Ambassador for Digital Affairs of his home country – Republic of Bulgaria and a member of European Commission' BOF.

Dr. Russev' work and impact have been recognised and awarded by governments, associations and NGOs along with 2 honorary doctorates from Universities in Europe and South America. Plamen Russev is featured in hundreds of international and local media including The Economist, Bloomberg, CNBCe, Forbes, Venture Beat, CNN to name a few.

Dr. Russev is the Founder and Executive Chairman of Webit Foundation and host of Webit Virtual. He is happily married to the most wonderful girl in the world and father of 2 boys.