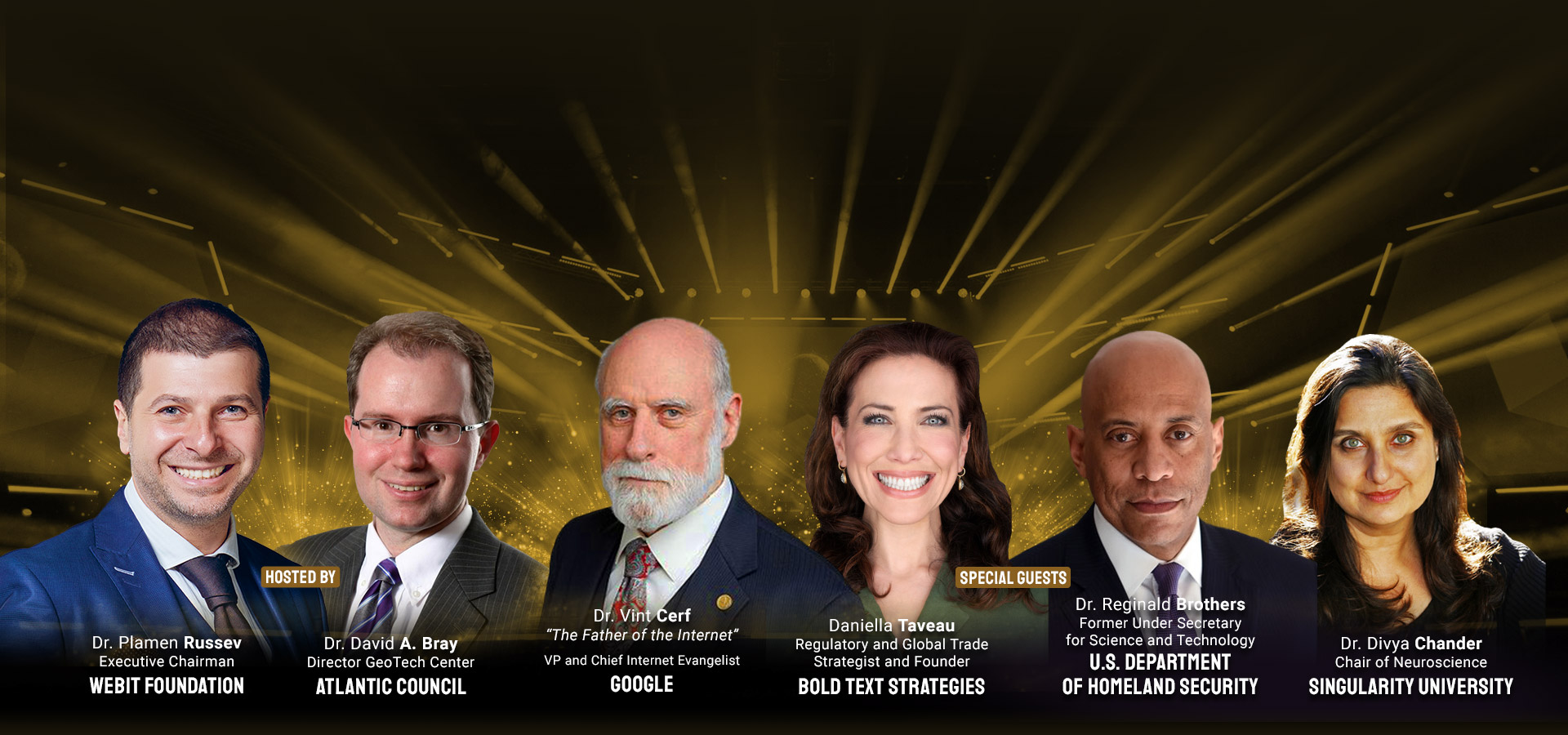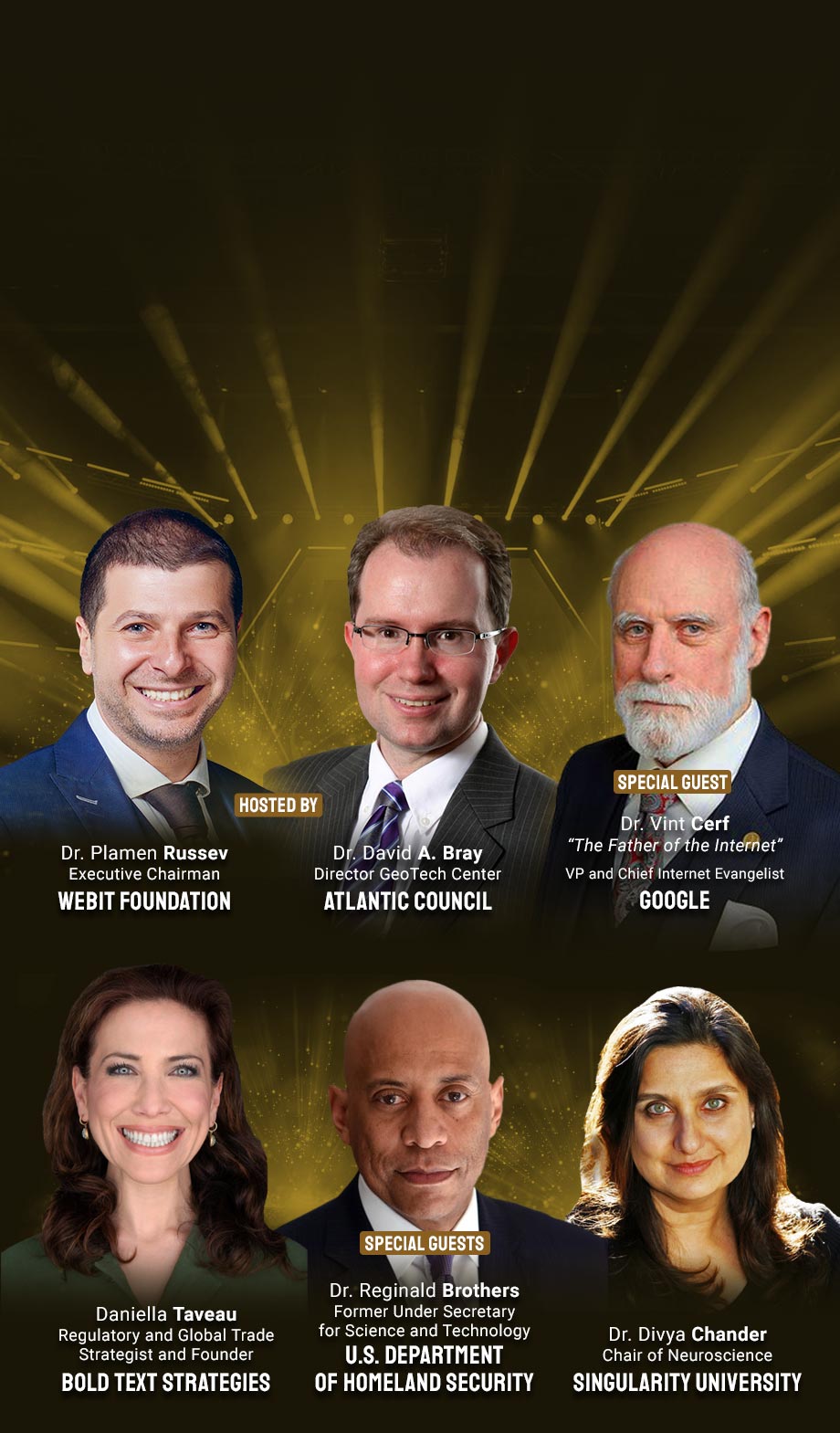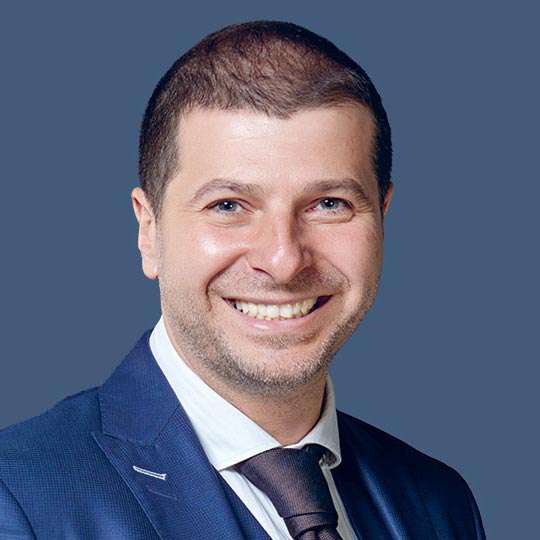 Dr. Plamen Russev
Executive Chairman Webit Foundation
Dr. Plamen Russev is the initiator and focal connector of one of the world's largest impact networks and curator of the global Webit community, reaching out to over 800,000 digerati, policy makers, innovators and media. His success stories include creating the global Webit brand from scratch, supporting founders and brands in establishing and growing a successful marketing strategy, creating meaningful relations with potential partners, customers and media. Plamen supports causes which impact the achievement of the UN' SDGs.

He is an investor, philanthropist and serial entrepreneur and proven success record in developing business ventures in multicultural and challenging business environments.

Plamen Russev is B.Sc in Marketing and Management, M.Sc in Electronic Education/Mathematics and Physics, and Ph.D in Healthcare Management.

Plamen Russev has been appointed Goodwill Ambassador for Digital Affairs of his home country – Republic of Bulgaria and a member of European Commission' BOF.

Dr. Russev' work and impact have been recognised and awarded by governments, associations and NGOs along with 2 honorary doctorates from Universities in Europe and South America. Plamen Russev is featured in hundreds of international and local media including The Economist, Bloomberg, CNBCe, Forbes, Venture Beat, CNN to name a few.

Dr. Russev is the Founder and Executive Chairman of Webit Foundation and host of Webit Virtual. He is happily married to the most wonderful girl in the world and father of 2 boys.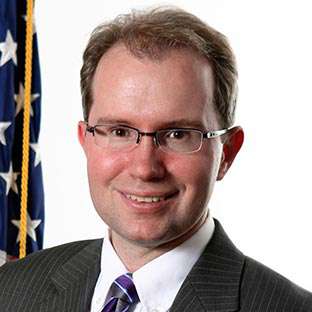 Dr. David A. Bray
Director GeoTech Center Atlantic Council
Dr. David A. Bray has served in a variety of leadership roles in turbulent environments, including bioterrorism preparedness and response from 2000-2005, time on the ground in Afghanistan in 2009, serving as the non-partisan Executive Director for a bipartisan National Commission on R&D, and providing leadership as a non-partisan federal agency Senior Executive. He accepted a leadership role in December 2019 to incubate a new global Center with the Atlantic Council. He also provides strategy to both Boards and start-ups espousing human-centric principles to technology-enabled decision making in complex environments. He was also named a Senior Fellow with the Institute for Human-Machine Cognition in starting in 2018. Business Insider named him one of the top "24 Americans Who Are Changing the World" under 40 and he was named a Young Global Leader by the World Economic Forum for 2016-2021. From 2017 to the start of 2020, David served as Executive Director for the People-Centered Internet coalition Chaired by Internet co-originator Vint Cerf, focused on providing support and expertise for community-focused projects that measurably improve people's lives using the internet. He also was named a Marshall Memorial Fellow and traveled to Europe in 2018 to discuss Trans-Atlantic issues of common concern including exponential technologies and the global future ahead. Later in 2018, he was invited to work with the U.S. Navy and Marines on improving organizational adaptability and to work with U.S. Special Operation Command's J5 Directorate on the challenges of countering misinformation and disinformation online.

David enjoys creative problem solving. He began working for the U.S. government at age 15 on computer simulations at a high-energy physics facility investigating quarks and neutrinos. In later roles, he designed new telemedicine interfaces and space-based forest fire forecasting prototypes for the Department of Defense. From 1998-2000 he volunteered as a part-time crew lead with Habitat for Humanity International in the Philippines, Honduras, Romania, and Nepal while also working as a project manager with Yahoo! and a Microsoft partner firm. Dr. Bray then joined as IT Chief for the Bioterrorism Preparedness and Response Program at the U.S. Centers for Disease Control and Prevention, leading the program's technology response to during 9/11, anthrax in 2001, Severe Acute Respiratory System in 2003, and other international public health emergencies. He later completed a PhD from Emory University's Goizueta Business School and two post-doctoral associateships at MIT and Harvard in 2008.

David likes to be a digital diplomat and a "human flak jacket" for teams of change agents working in turbulent environments. He volunteered in 2009 to deploy to Afghanistan to help "think differently" on military and humanitarian issues and in 2010 became a Senior National Intelligence Service Executive advocating for increased information interoperability, cybersecurity, and protection of civil liberties. In 2012, he became the Executive Director for the bipartisan National Commission for Review of Research and Development Programs of the United States Intelligence Community, later receiving the National Intelligence Exceptional Achievement Medal. He received both the Arthur S. Flemming Award and Roger W. Jones Award for Executive Leadership in 2013. He also was chosen to be an Eisenhower Fellow to meet with leaders in Taiwan and Australia on multisector cyber strategies for the "Internet of Everything" in 2015. He is the author of 40+ academic papers and published publications.

David passions include complicated, near impossible missions involving humans and technology in challenging circumstances. Through the efforts of a team of "positive change agents", he led the transformation of the Federal Communication Commission's legacy IT with more than 207 different systems to award-winning tech. This included rolling-out new cloud-based IT that achieved results in 1/2 the time at 1/6 the cost. He was the recipient of the Armed Forces Communications and Electronic Association's Outstanding Achievement Award for Civilian Government. He also received the global CIO 100 Award twice, which usually is awarded to private sector Fortune 500 companies, both in 2015 and 2017, for his transformational leadership in change-adverse settings. In 2019, he was invited to give the AI World Society Distinguished Lecture to the United Nations on UN Charter Day.

Dr. Bray's passions include the Future of Work, Future of Governance, and the Future of Augmented Communities that maintain a human focus on collaboration, pluralism, and individual choices. Over the years for six different startups, he has served as President, Chief Strategy Officer, and Strategic Advisor roles. He accepted a role of Co-Chair for 2016-2017 with an IEEE Committee focused on Artificial Intelligence, automated systems, and innovative policies globally and has been serving as a Visiting Executive In-Residence at Harvard University since 2015 and as a Faculty Member giving talks on Impact and Disruption at Singularity University since 2017. He has been an invited keynote speaker to CEOs, world leaders, and crowds of more than 3,000 participants at events in India, Vietnam, Australia, Taiwan, Dubai, South Africa, Brazil, Colombia, Mexico, Canada, Belgium, Sweden, Switzerland, and the United Kingdom.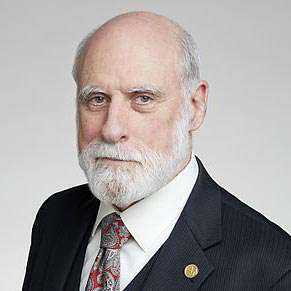 Dr. Vint Cerf
VP &amp Chief Internet Evangelist Google
Vinton G. Cerf is vice president and Chief Internet Evangelist for Google. He contributes to global policy development and continued spread of the Internet. Widely known as one of the "Fathers of the Internet," Cerf is the co-designer of the TCP/IP protocols and the architecture of the Internet. He has served in executive positions at MCI, the Corporation for National Research Initiatives and the Defense Advanced Research Projects Agency and on the faculty of Stanford University.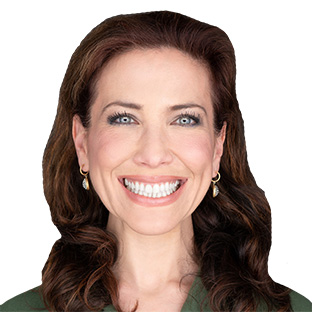 Daniella Taveau
Regulatory and Global Trade Strategist and Founder Bold Text Strategies
Daniella Taveau is a Regulatory and Global Trade Strategist and founder of Bold Text Strategies. Ms. Taveau is an internationally-recognized expert in developing global business and regulatory strategies. She has extensive experience working with senior political officials and advises multinational corporations in six continents in the areas of international trade, finance, agriculture, food safety, chemicals, pesticides, new technologies, cosmetics and personal care, intergovernmental organizations, and information technology.

Prior to starting her own firm, Daniella was a Strategist for the Law Firm of King & Spalding and was an International Trade Negotiator with the U.S. Environmental Protection Agency where she represented the United States at the World Trade Organization (WTO); all U.S. Free Trade Agreements including the Transpacific Partnership, the Transatlantic Trade and Investment Partnership (U.S./E.U. FTA), and the U.S. Korea Free Trade Agreement; the U.N. Food and Agriculture Organization (U.N. FAO); and the Asia Pacific Economic Cooperation (APEC). Ms. Taveau also served as an International Policy Analyst with the U.S. Food and Drug Administration and as an executive for a global cosmetics company for ten years.

A classically trained and accomplished opera singer and pianist and fluent in six languages, Daniella is the Chief Operating Officer of Embassy Series, a nonprofit organization dedicated to fostering international understanding through musical diplomacy. In addition to a degree in business administration, Daniella has done extensive post-graduate work in the sciences and holds an MBA from the Robert H. Smith Executive School of Business where she is an Executive in Residence.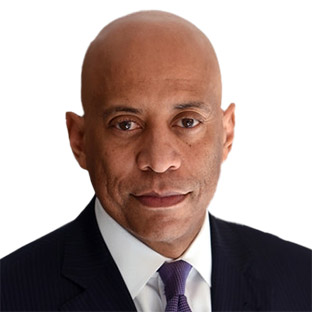 Dr. Reginald Brothers
Former Under Secretary for Science and Technology U.S. Department of Homeland Security
Dr. Reginald Brothers was confirmed by the U.S. Senate on April 7, 2014, for the position of Under Secretary for Science and Technology at the U.S. Department of Homeland Security (DHS). As Under Secretary for Science and Technology, Dr. Brothers is the science adviser to the Secretary and Deputy Secretary of Homeland Security and is responsible for oversight and management of the Science and Technology Directorate (S&T), the Department's primary research and development arm and technical core. Through his leadership of S&T, Dr. Brothers is responsible for a science and technology portfolio that includes basic and applied research, development, demonstration, testing, and evaluation with the purpose of helping DHS operational elements and the Nation's first responders achieve their missions in the most effective, most efficient, and safest manner possible.

From December 2011 until April 2014, Dr. Brothers served in the U.S. Department of Defense's Office of the Assistant Secretary of Defense for Research and Engineering as the Deputy Assistant Secretary of Defense for Research. In this position, he was responsible for policy and oversight of the Department's science and technology programs from basic research through advanced technology development. Dr. Brothers was also responsible for the Department's laboratories and, as architect of the long-term strategic direction of the Department's science and technology programs, oversaw scientific advancements necessary for the continued technological superiority of U.S. Armed Forces.

Dr. Brothers is a science and technology leader and expert with more than 20 years of demonstrated success across the private and public sectors. He has held a variety of positions within the scientific and technological community that demonstrate his leadership and technical aptitude. This includes his prior service as a Technical Fellow and Director for Mission Applications in the Communications and Networking Business Area at BAE Systems, as a member of the Board on Army Science and Technology within the National Academy of Sciences, and as a Program Manager for the Defense Advanced Research Projects Agency. This also includes his experience as a Group Leader at the Charles Stark Draper Laboratory and as Chief Architect at Envoy Networks, a successful 3G wireless start-up company.

Dr. Brothers received a B.S. in Electrical Engineering from Tufts University, an M.S. in Electrical Engineering from Southern Methodist University, and a Ph.D. in Electrical Engineering and Computer Science from the Massachusetts Institute of Technology.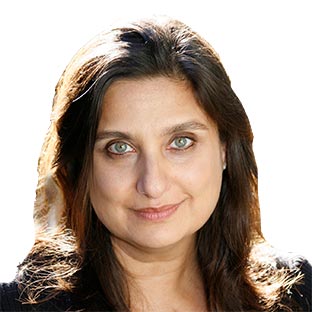 Dr. Divya Chander
Chair Neuroscience Singularity University
Dr. Chander is a physician and neuroscientist who trained at Harvard, UCSD, UCSF, and the Salk Institute. She has been on the Anesthesiology Faculty at Stanford University since 2008 and Neuromedicine Faculty at Singularity University since 2010. Her postdoctoral training in optogenetic technology was conducted in the laboratories of Karl Deisseroth and Luis de Lecea at Stanford, where she used light-activated ion channels inserted in DNA to study sleep and consciousness switches in brains. In the operating room, she applies EEG technology to understand what human brains look like when they lose and regain consciousness, and has recently developed a precision medicine initiative aimed at understanding genetic variability in responses to anesthetic drugs. Her goal is to understand neural mechanisms of consciousness and eventually utilize this knowledge to develop improved algorithms to create better brain monitors. She is currently working on applications of neural wearable devices to crossover consumer and medical markets.

Dr. Chander shares a parallel passion for space exploration. During her lifetime, it is her deepest desire to see a well-developed architecture to sustain human and robotic exploration of our solar system and beyond. An alumna of the International Space University, Dr. Chander has performed remote simulations of trauma rescues, anesthesia, and surgery in Mars analogue settings with physicians in the US, France, and the Concordia base in Antarctica. Currently, she is involved with a consortium that is studying the effect of microgravity and radiation on the nervous system, cardiovascular system, cognition, and sleep. Dr. Chander anticipates using many of the brain read-out technologies applied to her clinical practice to understanding nervous system development and plasticity within the space microgravity environment to better enable short and long-duration space missions.

She welcomes collaborations and joint ventures in the domains of neuroscience/consciousness studies and space neurophysiology.