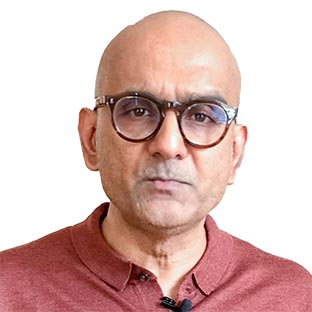 Mainak Mazumdar
Chief Research Officer Nielsen
Mainak Mazumdar is a Data Science executive with 22 years of experience in Data and Technology businesses. As a leader in both tech start-up and publicly trade firms, Mainak has developed world-class teams, drive innovation for growth and continue to lead digital transformation through Machine Learning and AI.

As the Chief Research Officer with the Nielsen Company, Mainak leads a team of 1000+ Data Scientists focused on driving innovation and re-imagining the Nielsen measurement business through Machine Learning and Artificial Intelligence. Mainak is a member of CEO's Nielsen Global Leadership team. Before this second tenure with Nielsen- when he had led innovation for the firm, Mainak built Data Science team and product development for Simulmedia, a Data Management Platform for programmatic TV. Prior to Simulmedia, as the Chief Strategy Officer of GfK, Mainak led digital transformation for the measurement company.

Earlier in his career, Mainak spent several years with Ad Tech start-ups, including Google (DoubleClick division), where he led research and analytics for DART adserver products.

Mainak holds an undergraduate international economics degree from the American College, Switzerland and has completed masters and doctorate studies in Demography from Brown University. He lives in Brooklyn with his wife, son and a dog and sits on the General Assembly Data Science Standards board https://generalassemb.ly, a Massive Open Online Course (MOOC) start-up.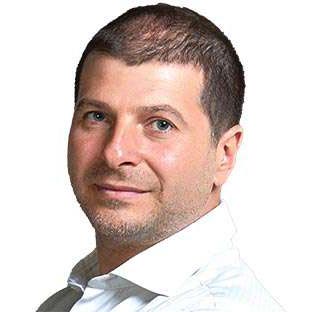 Dr. Plamen Russev
Executive Chairman Webit Foundation
Dr. Plamen Russev is the initiator and focal connector of one of the world's largest impact networks and curator of the global Webit community, reaching out to over 800,000 digerati, policy makers, innovators and media. His success stories include creating the global Webit brand from scratch, supporting founders and brands in establishing and growing a successful marketing strategy, creating meaningful relations with potential partners, customers and media. Plamen supports causes which impact the achievement of the UN' SDGs.

He is an investor, philanthropist and serial entrepreneur and proven success record in developing business ventures in multicultural and challenging business environments.

Plamen Russev is B.Sc in Marketing and Management, M.Sc in Electronic Education/Mathematics and Physics, and Ph.D in Healthcare Management.

Plamen Russev has been appointed Goodwill Ambassador for Digital Affairs of his home country – Republic of Bulgaria and a member of European Commission' BOF.

Dr. Russev' work and impact have been recognised and awarded by governments, associations and NGOs along with 2 honorary doctorates from Universities in Europe and South America. Plamen Russev is featured in hundreds of international and local media including The Economist, Bloomberg, CNBCe, Forbes, Venture Beat, CNN to name a few.

Dr. Russev is the Founder and Executive Chairman of Webit Foundation and host of Webit Virtual. He is happily married to the most wonderful girl in the world and father of 2 boys.