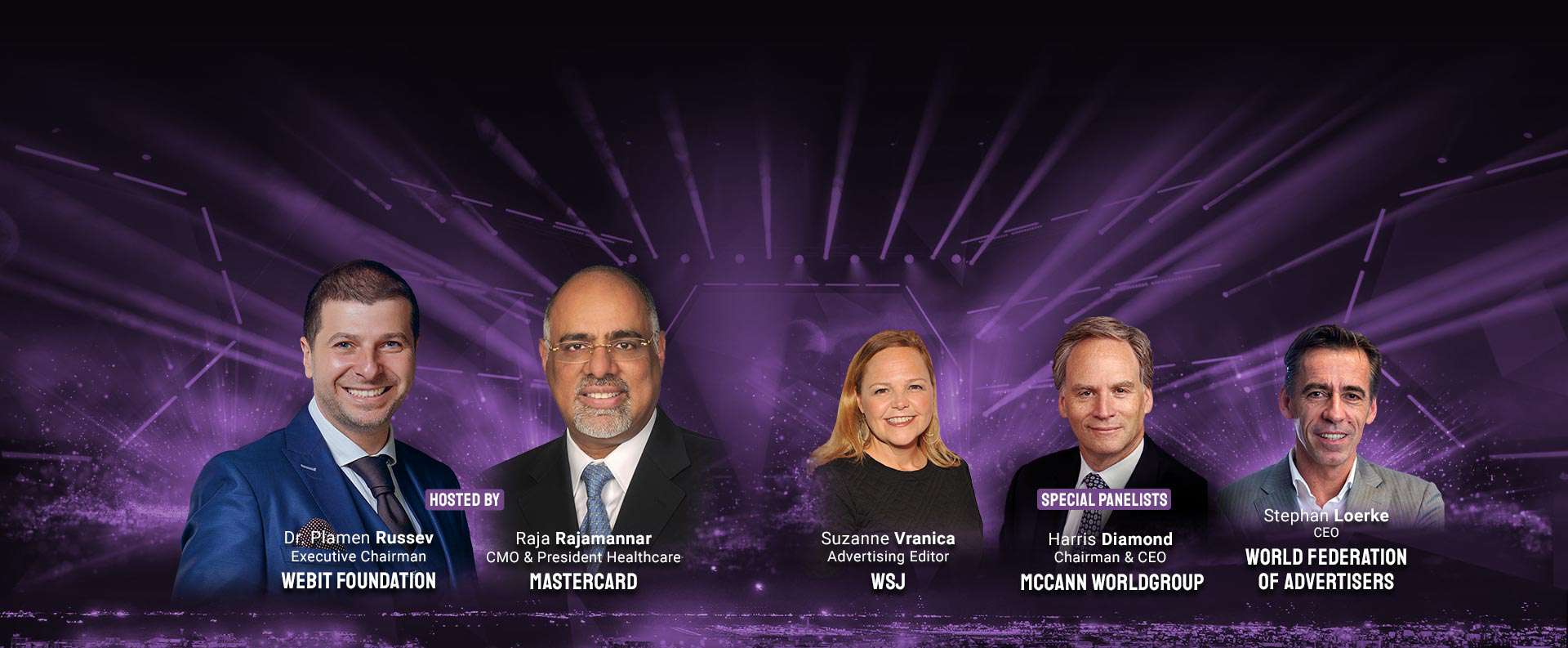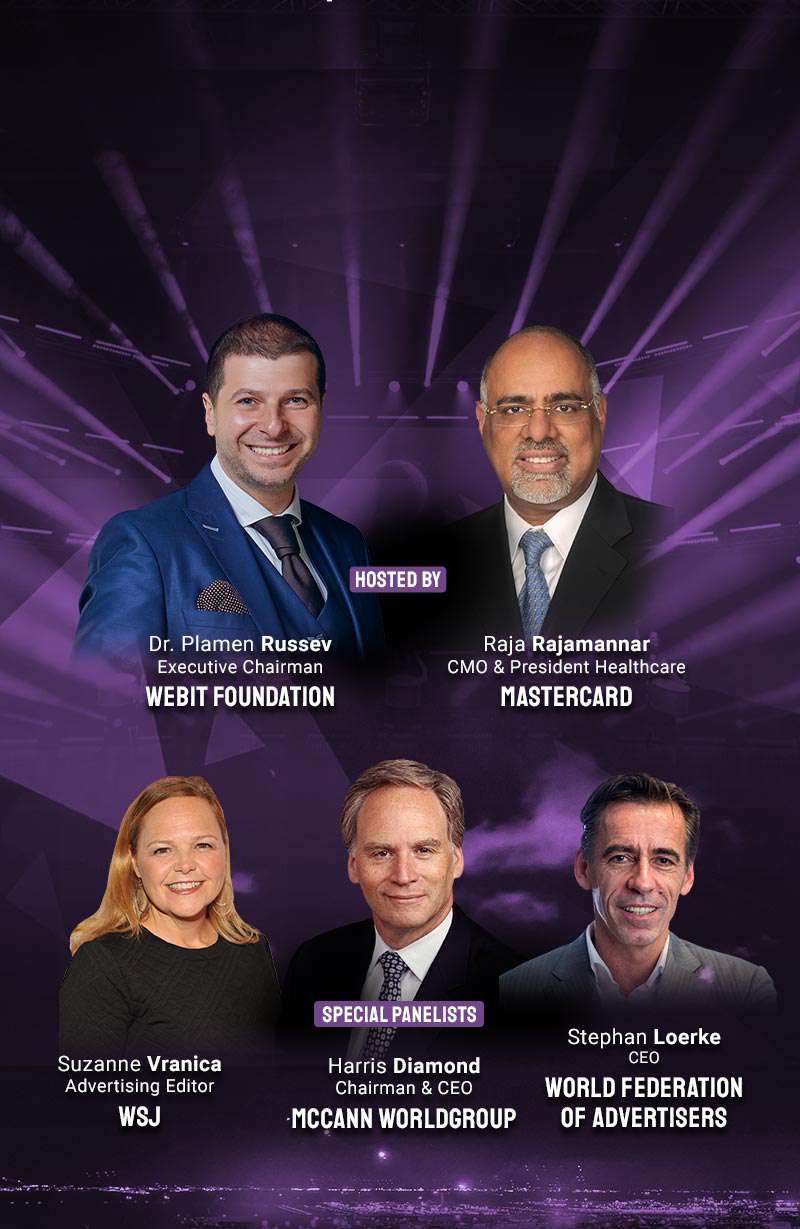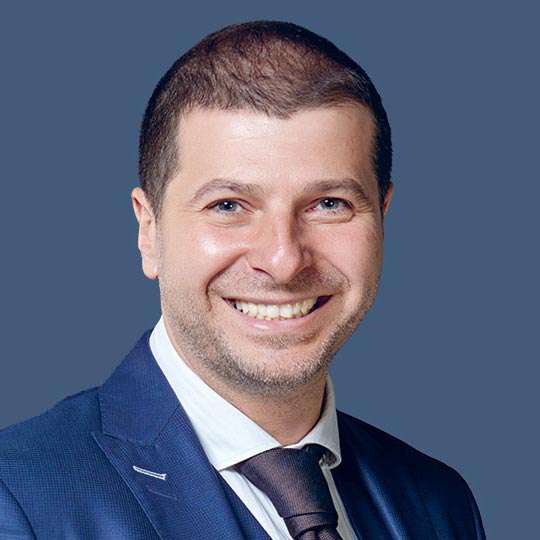 Dr. Plamen Russev
Executive Chairman, Webit Foundation
Dr. Plamen Russev is the initiator and focal connector of one of the world's largest impact networks and curator of the global Webit community, reaching out to over 800,000 digerati, policy makers, innovators and media. His success stories include creating the global Webit brand from scratch, supporting founders and brands in establishing and growing a successful marketing strategy, creating meaningful relations with potential partners, customers and media. Plamen supports causes which impact the achievement of the UN' SDGs.

He is an investor, philanthropist and serial entrepreneur and proven success record in developing business ventures in multicultural and challenging business environments.

Plamen Russev is B.Sc in Marketing and Management, M.Sc in Electronic Education/Mathematics and Physics, and Ph.D in Healthcare Management.

Plamen Russev has been appointed Goodwill Ambassador for Digital Affairs of his home country – Republic of Bulgaria and a member of European Commission' BOF.

Dr. Russev' work and impact have been recognised and awarded by governments, associations and NGOs along with 2 honorary doctorates from Universities in Europe and South America. Plamen Russev is featured in hundreds of international and local media including The Economist, Bloomberg, CNBCe, Forbes, Venture Beat, CNN to name a few.

Dr. Russev is the Founder and Executive Chairman of Webit Foundation and host of Webit Virtual. He is happily married to the most wonderful girl in the world and father of 2 boys.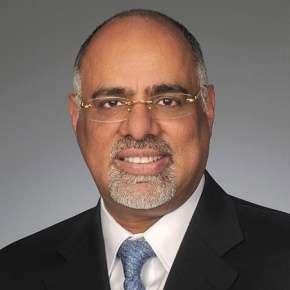 Raja Rajamannar
CMO & President Healthcare, Mastercard
Raja Rajamannar is an accomplished global business executive with more than 25 years of experience, the last six of which have been in the role of Chief Marketing & Communications Officer for Mastercard and President of the company's healthcare business.

In his role as President of Healthcare, Raja has overseen the creation, development and successful scaling of Mastercard's healthcare business across multiple regions. This is now one of the fastest growing businesses at Mastercard.

Raja joined Mastercard in 2013, bringing with him more than 25 years of experience as a global executive, managing large P&Ls and driving business transformation across multiple industries and geographies. Raja served as Chief Transformation Officer of the health insurance firm Anthem (formerly WellPoint). He helped craft the company's new business direction and strategy, managed its $11 billion Medicare Advantage business, and led large M&A initiatives for the company. Prior to that, he also served as Chief Innovation & Marketing Officer and Chief Executive of International Operations at Humana.

Raja is consistently recognized globally as a highly innovative and transformational leader with a deep expertise in Marketing, Data, and Digital technologies. Some of his recent accolades include: Global Marketer of the Year award by the World Federation of Advertisers, top 5 "World's Most Influential CMOs" by Forbes, top 10 "World's Most Innovative CMOs" by Business Insider, and inductee to The CMO Club Hall of Fame. He has also been recognized as one of AdWeek's most tech-savvy CMOs. He recently assumed the honorary role of President of the World Federation of Advertisers. Raja has also been recognized by ANA Educational Foundation as the Marketer of the Year in 2019.

At Mastercard, Raja is responsible for successfully leading the company's marketing transformation, including the integration of the Marketing and Communication functions, the development of its Priceless experiential platforms, and the creation and deployment of cutting edge marketing-led business models into the core of the company. Raja has overseen the successful evolution of Mastercard's identity for the digital age, pioneering Mastercard's move to become a symbol brand and launching its breakthrough sonic brand platform. Interbrand has ranked Mastercard as the fastest growing brand across all industries and categories, worldwide.

Earlier in his career, Raja held a number of leadership roles during 15 years with Citigroup including Executive Vice President & Chief Marketing Officer, Citi Global Cards; Chairman and CEO, Diners Club North America; Regional Cards Director, EMEA; and Marketing & Sales Director, Citi Gulf Markets. Before that, he spent seven years with Unilever in sales and product management roles. He began his career with Asian Paints in India.

Raja received a Master of Business Administration degree from the Indian Institute of Management, in Bangalore, India, and a Bachelor of Technology degree in Chemical Engineering from Osmania University in Hyderabad, India.

He is a member of the Board of Directors of PPL Corporation, a Fortune 500 power generation and distribution company, and Bon Secours Mercy Health, one of the major hospital systems in the US. He serves on the boards of Cintrifuse, a Cincinnati-based public/private startup catalyst organization, the ANA, and the New York City Ballet.

Raja regularly delivers keynote speeches at esteemed marketing, health and business industry events, including the World Economic Forum, Cannes Lions, CES, SXSW, and Advertising Week. The marketing transformation work led by Raja at Mastercard has been developed into case studies at both Harvard Business School and Yale School of Management, and taught in top academic institutions around the world.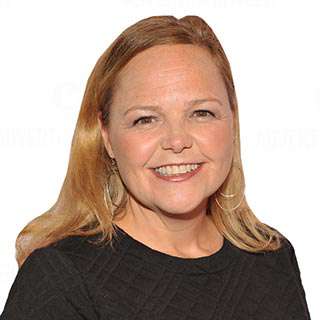 Suzanne Vranica
Advertising Editor, Wall Street Journal
Suzanne Vranica is the Advertising Editor for the Wall Street Journal, which is published by Dow Jones & Company. She has more than 15 years' experience at the Journal covering marketing and the inner workings of Madison Avenue. She is interested in how advertising is being disrupted by technology and data.

Ms. Vranica helped launch CMO Today, a Web vertical launched by the Wall Street Journal in 2014. The vertical addresses the rapidly transforming marketing and advertising industries.

Ms. Vranica also makes frequent appearances on a wide range of media outlets such as "Good Morning America" and "CBS This Morning" to discuss advertising topics. A New York native, Ms. Vranica is a graduate of Iona College in New Rochelle, New York. She and her husband live in Hartsdale, N.Y., with their daughter Ryan and son Andrew.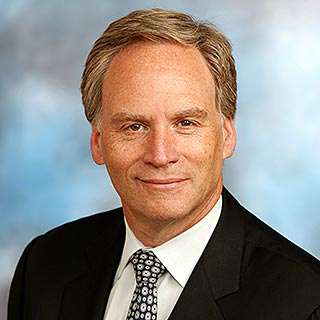 Harris Diamond
Chairman & CEO, McCann Worldwide
As Chairman & Chief Executive Officer of McCann Worldgroup, Harris Diamond leads a multidisciplinary marketing services organization that creates communications solutions for the world's largest and best-known companies and brands.

Under his leadership, McCann Worldgroup was named Adweek magazine's "Global Agency Of The Year 2019" and was named Network of the Year at the 2019 Cannes Lions International Festival of Creativity. The agency was also named the Most Creatively Effective Agency Network by the global 2019 Effie Effectiveness Index for the second consecutive year. McCann Worldgroup has also been named to Advertising Age's "A-List" every year from 2016 through 2019 in recognition of its integrated, client-focused capabilities and creativity.

Prior to joining McCann Worldgroup, Harris became CEO of Weber Shandwick in 2001 when Interpublic acquired BSMG, a leading public relations firm, where Harris was a founding partner and CEO, and combined it with Weber Shandwick.

Harris also served as CEO of IPG's multidiscipline Constituency Management Group (CMG), which was created in 2004 and comprised companies in public relations (Weber Shandwick, Golin), sports marketing (Octagon), experiential marketing (Jack Morton Worldwide), and consulting/branding design (FutureBrand).

Harris's civic involvements have encompassed both the health and cultural areas. He serves as Chairman Emeritus of the Ronald McDonald House of New York, which helps provide a home away from home for children being treated for serious illness; on the Board of Advisors of the Columbia University Medical Center; and as a Board member of the New York City Center, the performing arts venue. Harris also holds industry positions as a board member of the U.S. Ad Council, has served on the Board of Directors of several public companies, and was a Chairman of the Council of Public Relations Firms.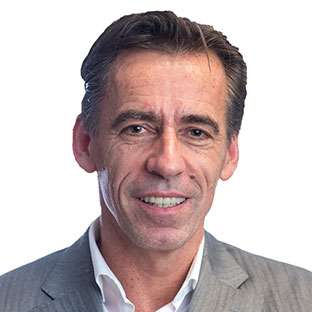 Stephan Loerke
CEO, World Federation of Advertisers
Stephan manages the WFA secretariat, oversees all work carried out on behalf of its members and is the WFA's main spokesperson. He sits on all WFA public affairs and marketing committees, as well as on the WFA Executive Committee.

Prior to joining WFA, Stephan worked at the United Nations in New York and later in both marketing and management roles at L'Oréal. Combining French and German nationalities, Stephan speaks French, German, English, Dutch and Spanish.