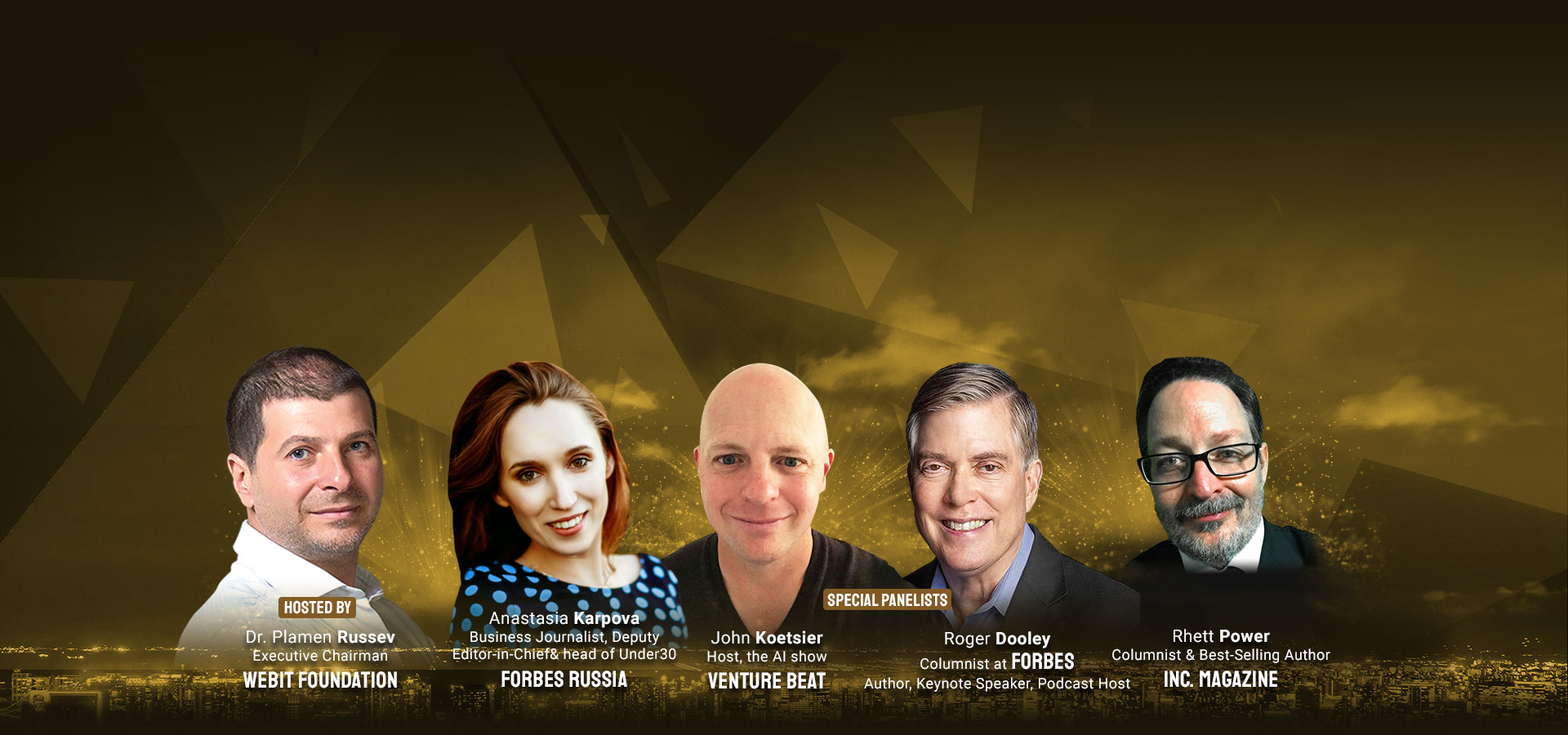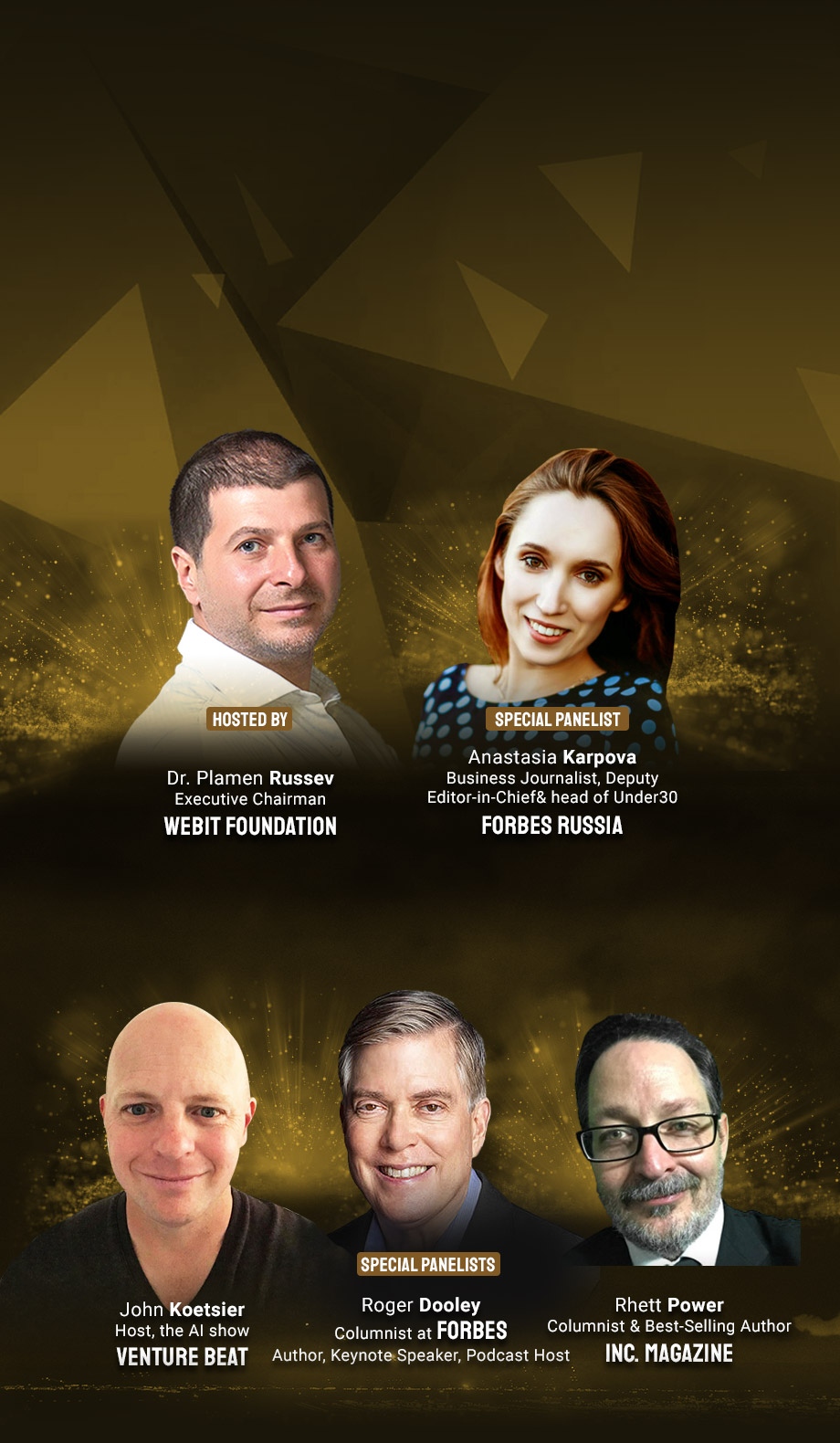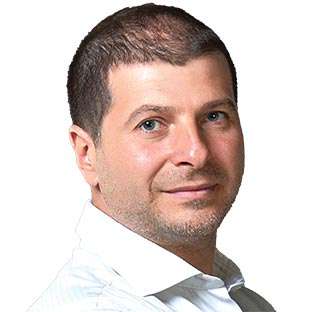 Dr. Plamen Russev
Executive Chairman Webit Foundation
Dr. Plamen Russev is the initiator and focal connector of one of the world's largest impact networks and curator of the global Webit community, reaching out to over 800,000 digerati, policy makers, innovators and media. His success stories include creating the global Webit brand from scratch, supporting founders and brands in establishing and growing a successful marketing strategy, creating meaningful relations with potential partners, customers and media. Plamen supports causes which impact the achievement of the UN' SDGs.

He is an investor, philanthropist and serial entrepreneur and proven success record in developing business ventures in multicultural and challenging business environments.

Plamen Russev is B.Sc in Marketing and Management, M.Sc in Electronic Education/Mathematics and Physics, and Ph.D in Healthcare Management.

Plamen Russev has been appointed Goodwill Ambassador for Digital Affairs of his home country – Republic of Bulgaria and a member of European Commission' BOF.

Dr. Russev' work and impact have been recognised and awarded by governments, associations and NGOs along with 2 honorary doctorates from Universities in Europe and South America. Plamen Russev is featured in hundreds of international and local media including The Economist, Bloomberg, CNBCe, Forbes, Venture Beat, CNN to name a few.

Dr. Russev is the Founder and Executive Chairman of Webit Foundation and host of Webit Virtual. He is happily married to the most wonderful girl in the world and father of 2 boys.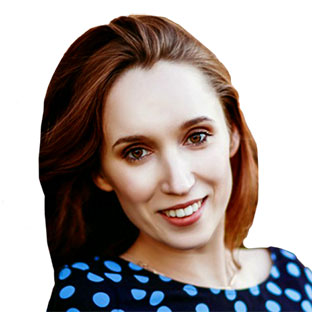 Anastasia Karpova
Business Journalist, Deputy Editor-in-Chief & Head of Under30 Forbes Russia
Anastasia Karpova is a media manager and business journalist, deputy editor-in-chief and head of Under30 at Forbes Russia.

Before that, she worked at Interfax News Agency and RBC. Anastasia started her career as a junior reporter, has been working as a business journalist, editor and media manager and has 8 years experience in Russian leading news and business media, such as Interfax News Agency, RBC Media and Forbes Russia. In August 2017 Anastasia got a Chevening Scholarship (Great Britain) – an international awards scheme aimed at developing global leaders. She spent a year studying media management and working as an intern at Financial Times and The Economist in London. After coming back to Russia she became deputy editor-in-chief at Forbes Russia and brought Forbes Under30 to Russia. Anastasia oversees Under30 in Russia, she is responsible for communications with the team in the US.

She has developed excellent leadership skills in her work managing teams of journalists at Forbes Russia and RBC, got diverse experience in reporting on business news and creating stories for print and digital platforms. Her work experience ensures good aptitude at creating opportunities and stories from raw data.

Hosted roundtable discussions and talks at Collision Conference and Forbes Under30 Summit.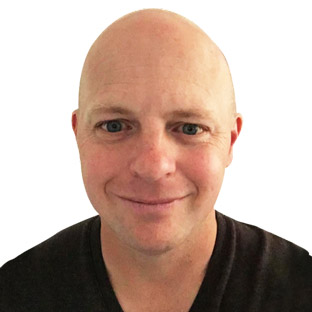 John Koetsier
Host, the AI show at Venture Beat Columnist at Forbes
John Koetsier is a journalist, analyst, and tech executive. He writes for Forbes and consults with Silicon Valley companies. John built the VB Insight research division at VentureBeat, managed teams creating software for partners like Intel and Disney, and secured VC funding for his AR cloud startup, Genesis Reality. His current dual focus is fourth industrial revolution technologies, plus martech/adtech. In 2014, John was named to Folio's top 100 of the media industry's "most innovative entrepreneurs and market shaker-uppers."

He lives near Vancouver, Canada with his family, where he coaches baseball and hockey, though not at the same time. He travels frequently to Seattle, Silicon Valley, New York, and other tech hubs around the world.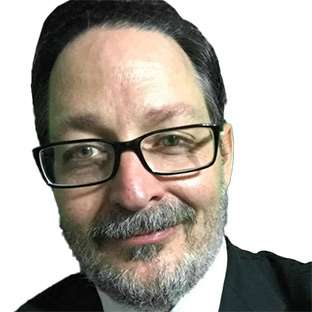 Rhett Power
Columnist at Inc. Magazine Best-Selling Author, LinkedIn Live Host & CEO of Power Coaching and Consulting
Rhett was recently named the 2018 Best Small Business Coach in the US, joined Marshall Goldsmith's 100 Coaches, and was named the #1 Thought Leader on Entrepreneurship by Thinkers360. He is CEO of Power Coaching and Consulting in Washington, DC, and hosts Power Lunch Live, one of the most popular business talk shows on LinkedIn's new live platform. Power is the author of the bestselling book The Entrepreneurs Book of Actions: Essential Daily Exercises and Habits for Becoming Wealthier, Smarter, and More Successful. He has written for Success Magazine, Thrive Global, Time, and The Wall Street Journal and is a weekly columnist for Forbes and Inc. Magazine.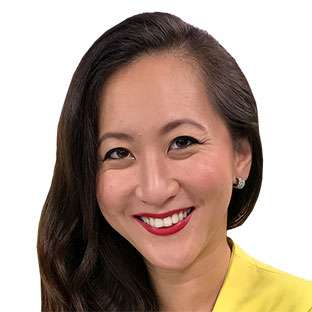 Leisha Chi-Santorelli
Senior journalist & Foreign Correspondent BBC News
Leisha Chi-Santorelli is a senior BBC News journalist and foreign correspondent working across television, radio and digital outlets. She was recently promoted to be the team manager looking after the BBC World Service partnership with America's biggest business programme, Marketplace. She occasionally steps in to host Marketplace Morning Report's global edition.

She is also an Asia expert, having covered the region for over a decade. Leisha was regularly deployed to cover some of the world's biggest breaking news stories, including the aftermath of Philippines Super Typhoon Haiyan, one of the most powerful ever recorded, and the mysterious disappearance of Malaysia Airlines Flight 370. Leisha previously worked at Bloomberg Television in Hong Kong where she was ranked one of the top two producers in the region.

Born in Singapore and raised in British Hong Kong, Leisha received her degree in Comparative Literature and African Studies from Emory University in Atlanta, Georgia. Leisha was also a citizen-scholar focused on servant leadership at the Emory Center for Ethics and taught financial literacy to resettled refugees in Atlanta in her spare time.

Leisha currently lives in London with her husband Tom and a slightly overweight British shorthair cat called Mochi. The rest of her family is in the USA and Asia.