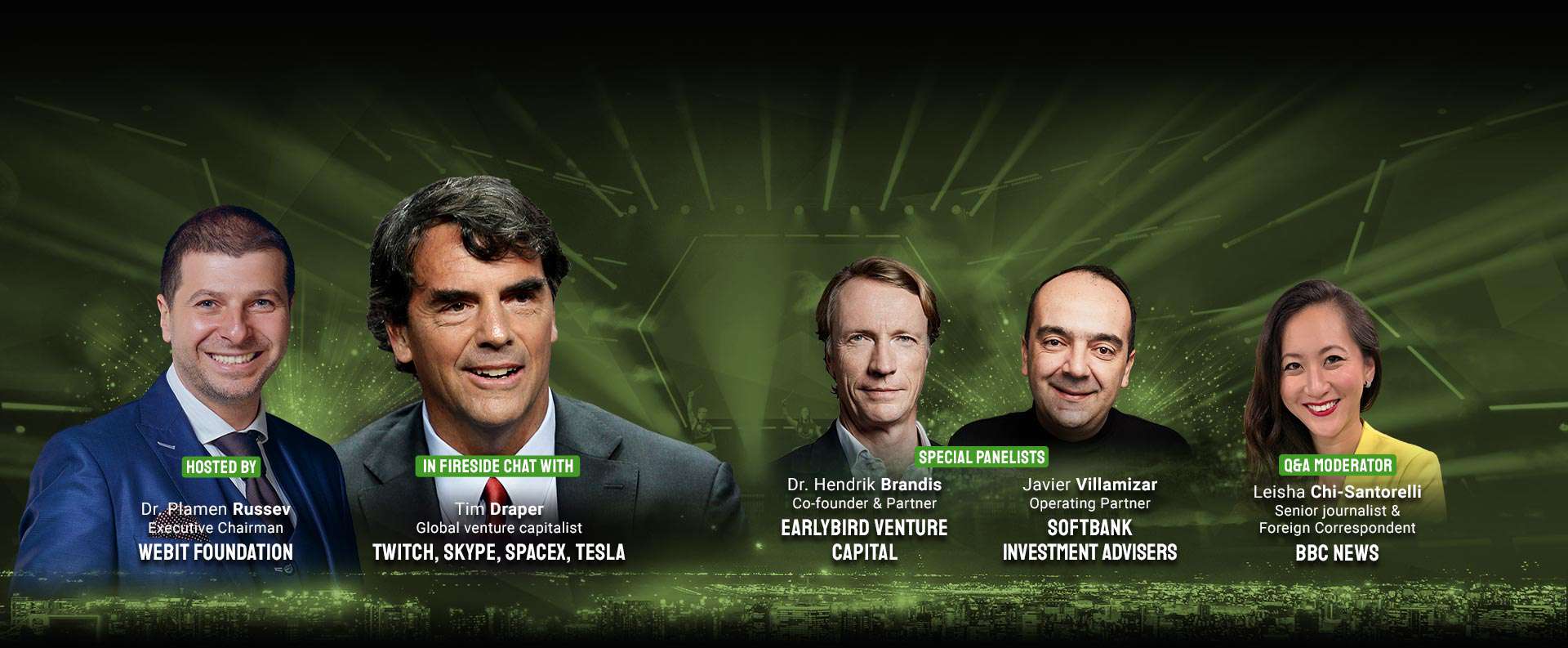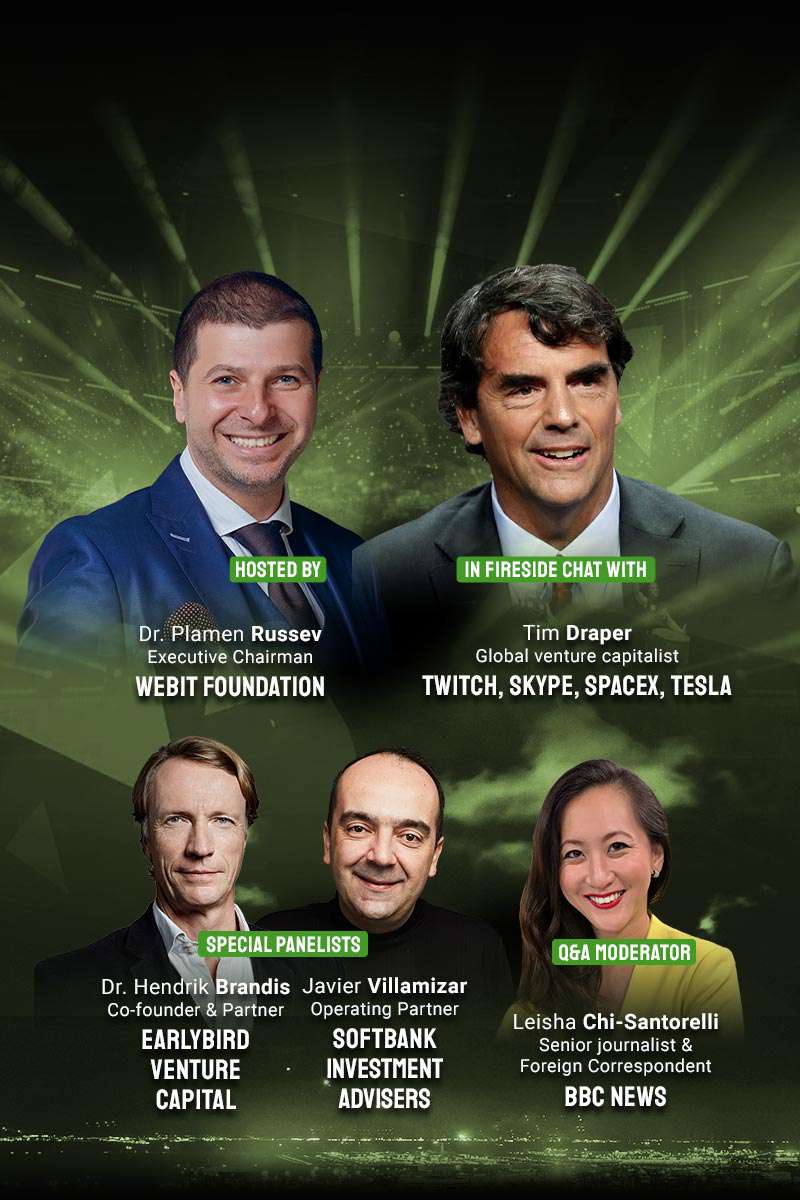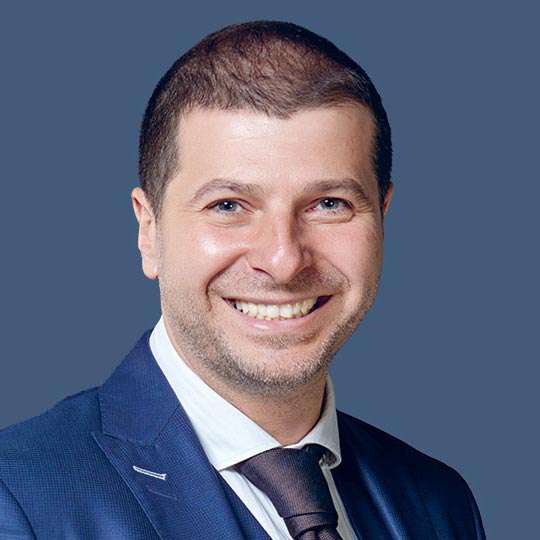 Dr. Plamen Russev
Executive Chairman, Webit Foundation
Dr. Plamen Russev is the initiator and focal connector of one of the world's largest impact networks and curator of the global Webit community, reaching out to over 800,000 digerati, policy makers, innovators and media. His success stories include creating the global Webit brand from scratch, supporting founders and brands in establishing and growing a successful marketing strategy, creating meaningful relations with potential partners, customers and media. Plamen supports causes which impact the achievement of the UN' SDGs.

He is an investor, philanthropist and serial entrepreneur and proven success record in developing business ventures in multicultural and challenging business environments.

Plamen Russev is B.Sc in Marketing and Management, M.Sc in Electronic Education/Mathematics and Physics, and Ph.D in Healthcare Management.

Plamen Russev has been appointed Goodwill Ambassador for Digital Affairs of his home country – Republic of Bulgaria and a member of European Commission' BOF.

Dr. Russev' work and impact have been recognised and awarded by governments, associations and NGOs along with 2 honorary doctorates from Universities in Europe and South America. Plamen Russev is featured in hundreds of international and local media including The Economist, Bloomberg, CNBCe, Forbes, Venture Beat, CNN to name a few.

Dr. Russev is the Founder and Executive Chairman of Webit Foundation and host of Webit Virtual. He is happily married to the most wonderful girl in the world and father of 2 boys.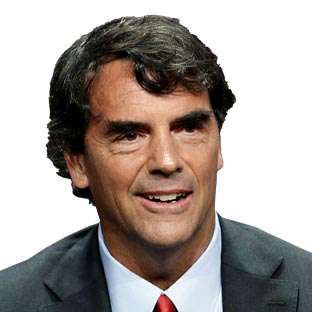 Tim Draper
Global venture capitalist, Twitch, Skype, SpaceX, Tesla
Tim Draper is a top global venture capitalist, having founded Draper Associates, DFJ and the Draper Venture Network, a global network of venture capital funds. The firms' investments include Coinbase, Robinhood, TwitchTV, Skype, Tesla, Baidu, Focus Media, YeePay, Hotmail, SolarCity, Athenahealth, Box, SpaceX, Cruise Automation, Carta, Planet, PTC, Ledger and many others.

He is a leading spokesperson for Bitcoin, Blockchain, ICOs and cryptocurrencies, having won the Bitcoin US Marshall's auction in 2014, and led investments in the companies that would issue two of the largest ICO's: Tezos and Bancor.

He created viral marketing, a marketing method for exponentially spreading an electronic service from customer to customer, instrumental to the successes of Hotmail and Skype and other applications, particularly effective for mail and communications applications. Arguably, social media, crowdsourcing and growth hacking are all outgrowths of Tim's invention of viral marketing.

He is regularly featured on all major networks as a proponent for entrepreneurship, innovative governance, free markets and Bitcoin, and has received various awards and honors including the World Entrepreneurship Forum's "Entrepreneur of the World," and is listed as one of the top 100 most powerful people in finance by Worth Magazine, the top 20 most influential people in Crypto by CryptoWeekly, #1 most networked VC by AlwaysOn, #7 on the Forbes Midas List, and #48 most influential Harvard Alum.

In promoting entrepreneurship, he created Draper University of Heroes, a residential and online school based in San Mateo, Ca to help extraordinary people accomplish their life missions. The school launched entrepreneurs from 76 countries who built 350 companies including NVision (sold for $275 million) and crypto leaders QTUM, Spacecash, DataWallet and Credo. He authored a popular entrepreneur's text book called, "How to be The Startup Hero" and created a crowdsourced TV series with Sony Network called "Meet The Drapers," where viewers can invest in participants. ABC Family created another show, "StartupU," around the activity and students of Draper University. He has more than 100,000 Twitter followers.He started Innovate Your State, a non-profit dedicated to crowdsource innovation in government, and BizWorld, a non-profit that teaches young children how business and entrepreneurship work.

He served on the California State Board of Education, and led a movement for Local Choice in schools culminating in becoming proponent for a statewide initiative for School Vouchers. He also led an initiative to create competitive governance with Six Californias, followed by Three Californias, which was approved for the ballot, but was rejected by the California Supreme Court before the vote. He received the "Toqueville" Award for freedom from the Independent Institute.

Tim Draper received a Bachelor of Science from Stanford University with a major in electrical engineering and a Master of Business Administration from the Harvard Business School. He has two honorary doctorates from The International University and Trinity College of Dublin. He gave the commencement speech at USC's Marshall School of Business in 2017.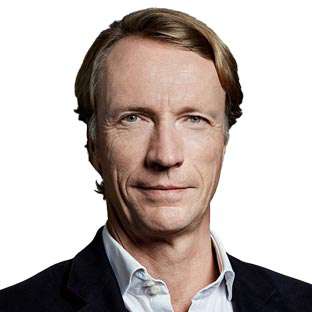 Dr. Hendrik Brandis
Co-founder & Partner, Earlybird Venture Capital
Hendrik Brandis is a co-founder and Earlybird Partner, and works out of the Munich office. Hendrik's current domain focus is enterprise web-powered infrastructure and SaaS in addition to selected consumer services.

Hendrik has served for many years as EVCA board member and the Chairman of the EVCA Venture Capital Platform Council.

Hendrik brings together long-standing investment, operational and entrepreneurial experience. He was a board member of element5 AG, where he was a driving force behind the sale to Digital River (NASDAQ:DRIV), dooyoo.de (Berlin) which was sold to leguide.com and Dianoema, which listed on the Borsa Italiana (Milan: NOE.MI) as well as NFON AG which listed on the Frankfurter Boerse. Hendrik currently serves on the boards of Earlybird portfolio companies aiven (Helsinki, Finland), B2X Care Solutions (Munich); Instamotion (Munich), Isar Aerospace (Munich), Onefootball (Berlin); Simscale (Munich); Movinga (Berlin), MediDate (Berlin) and MyDataModels (Valbonne, France).

Hendrik gained his entrepreneurial experience as a Co-Founder of GMM, a group of private investors focusing on buy-outs of mid-sized companies and ned his operational experience as Project Manager in the Technology Department of Messerschmitt-Boelkow-Blohm (now Daimler-Chrysler Aerospace) focusing on the design and innovative manufacturing processes of composite aircraft structures.

Previously, Hendrik was a Partner with McKinsey & Co. in their Munich and Madrid offices where he led McKinsey's small and mid-sized company initiative and participated in creating McKinsey New Venture. He attended the Technical University of Munich and holds a Dipl.-Ing. (MSc equivalent) and PhD degree in Aerospace Engineering.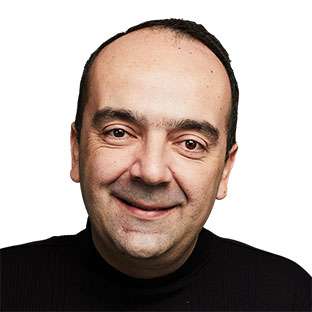 Javier Villamizar
Operating Partner, SoftBank Investment Advisers
Javier is a partner at SoftBank Investment Advisers and in charge of helping SoftBank Vision Fund's portfolio companies expand globally. Previously, he was a Managing Director at the UK Fintech Unicorn Greensill Capital where he was responsible for the Technology and Telecom verticals as well as the management of the origination efforts in Latin América.

Before Greensill, Javier was the President of Global Distribution for Brightstar, a multibillion-dollar supply chain services supplier focused in the telecom industry. Javier has extensive experience in technology and telecom ventures, being an advisor and board member of multiple companies.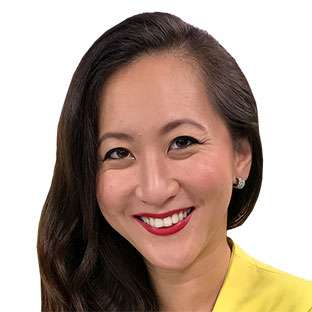 Leisha Chi-Santorelli
Senior journalist & Foreign Correspondent, BBC News
Leisha Chi-Santorelli is a senior BBC News journalist and foreign correspondent working across television, radio and digital outlets. She was recently promoted to be the team manager looking after the BBC World Service partnership with America's biggest business programme, Marketplace. She occasionally steps in to host Marketplace Morning Report's global edition.

She is also an Asia expert, having covered the region for over a decade. Leisha was regularly deployed to cover some of the world's biggest breaking news stories, including the aftermath of Philippines Super Typhoon Haiyan, one of the most powerful ever recorded, and the mysterious disappearance of Malaysia Airlines Flight 370. Leisha previously worked at Bloomberg Television in Hong Kong where she was ranked one of the top two producers in the region.

Born in Singapore and raised in British Hong Kong, Leisha received her degree in Comparative Literature and African Studies from Emory University in Atlanta, Georgia. Leisha was also a citizen-scholar focused on servant leadership at the Emory Center for Ethics and taught financial literacy to resettled refugees in Atlanta in her spare time.

Leisha currently lives in London with her husband Tom and a slightly overweight British shorthair cat called Mochi. The rest of her family is in the USA and Asia.