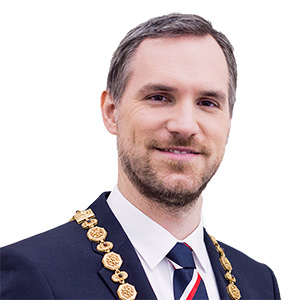 Zdeněk Hřib
Mayor Prague
Zdenek Hrib is a member of the Czech Pirate party and was inaugurated as mayor of the Czech capital in November 2018.

Born in a family of architects on 21 May 1981, he decides to go for a medical career, and after completing his studies at the Medical Faculty in Prague, devotes himself to scientific research on the quality and efficiency of public services. He is the author of a number of articles in both domestic and foreign media.

He is a member of several working groups on IT and quality of service at ministerial level, the World Health Organization and the European Union. He used to be a Director of the Society of Applied Research, Education and Management in Health and occasionally lectured students inside and outside the faculty.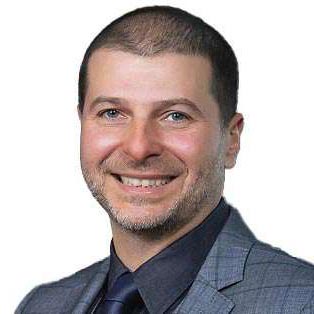 Dr. Plamen Russev
Executive Chairman Webit Foundation
Dr. Plamen Russev is the initiator and focal connector of one of the world's largest impact networks and curator of the global Webit community, reaching out to over 800,000 digerati, policy makers, innovators and media. His success stories include creating the global Webit brand from scratch, supporting founders and brands in establishing and growing a successful marketing strategy, creating meaningful relations with potential partners, customers and media. Plamen supports causes which impact the achievement of the UN' SDGs.

He is an investor, philanthropist and serial entrepreneur and proven success record in developing business ventures in multicultural and challenging business environments.

Plamen Russev is B.Sc in Marketing and Management, M.Sc in Electronic Education/Mathematics and Physics, and Ph.D in Healthcare Management.

Plamen Russev has been appointed Goodwill Ambassador for Digital Affairs of his home country – Republic of Bulgaria and a member of European Commission' BOF.

Dr. Russev' work and impact have been recognised and awarded by governments, associations and NGOs along with 2 honorary doctorates from Universities in Europe and South America. Plamen Russev is featured in hundreds of international and local media including The Economist, Bloomberg, CNBCe, Forbes, Venture Beat, CNN to name a few.

Dr. Russev is the Founder and Executive Chairman of Webit Foundation and host of Webit Virtual. He is happily married to the most wonderful girl in the world and father of 2 boys.